Raw Blueberry Pie with Baked Crust
Antioxidant, heavy metal detoxifying, brain and liver function
Makes 1 large pie or 4 mini pies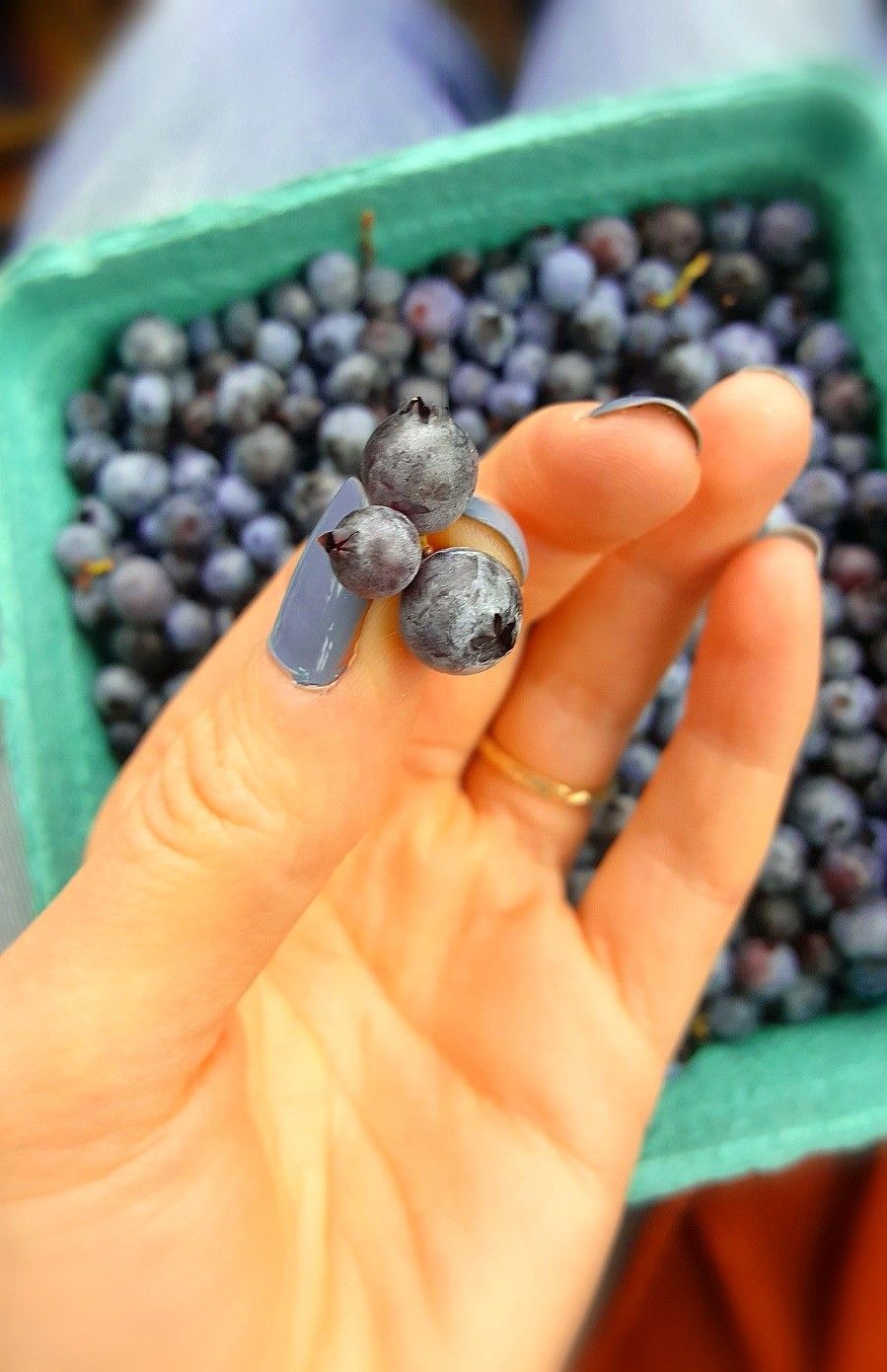 I was first introduced to the wonders of wild blueberries through reading Anthony Williams' Life Changing Foods. I was so excited to know that living in New York i was not too far away from where these wild fruits grow. My husband and I took a week vacation in Maine this summer with the plan of having a very food orientated vacation; foraging for berries and eating pie! We snacked on blueberries straight from the bush as we explored the beautiful Acadia national park, feasted on large punnets of blueberries as we drove through 5 states and sampled a blueberry pie in almost every town we stopped in! It was a very indulgent week but I wanted to find an equally delicious gluten free, vegan way to enjoy these berries in a pie without the added sugar and unhealthy starches. Our version of blueberry pie really showcases the berries for the miracle food that they are and being impossible to eat just one slice, at least you can enjoy seconds knowing that your body is receiving ancient wisdom from this powerful healing food.
Crust:
2 cups almond flour
2 tbsp coconut oil
2 tbs flax, ground
4 tbs water
½ tsp salt
1 tsp vanilla essence
Grind the flax seeds, add the water and mix. Mix the dry ingredients together, add the flax mixture and the vanilla essence and blend until a dough forms. Line the base of a pie tin with baking paper. Press into pie tin until evenly coated on the bottom and sides, approximately 2-3mm thick. This crust can be chilled and eaten raw or I find it extra delicious to bake for 10 minutes at 350F for a little crunch (though if you have any liver related issues – raw is best). If you choose to bake the crust, be sure to let it cool before filling.
Pie filling: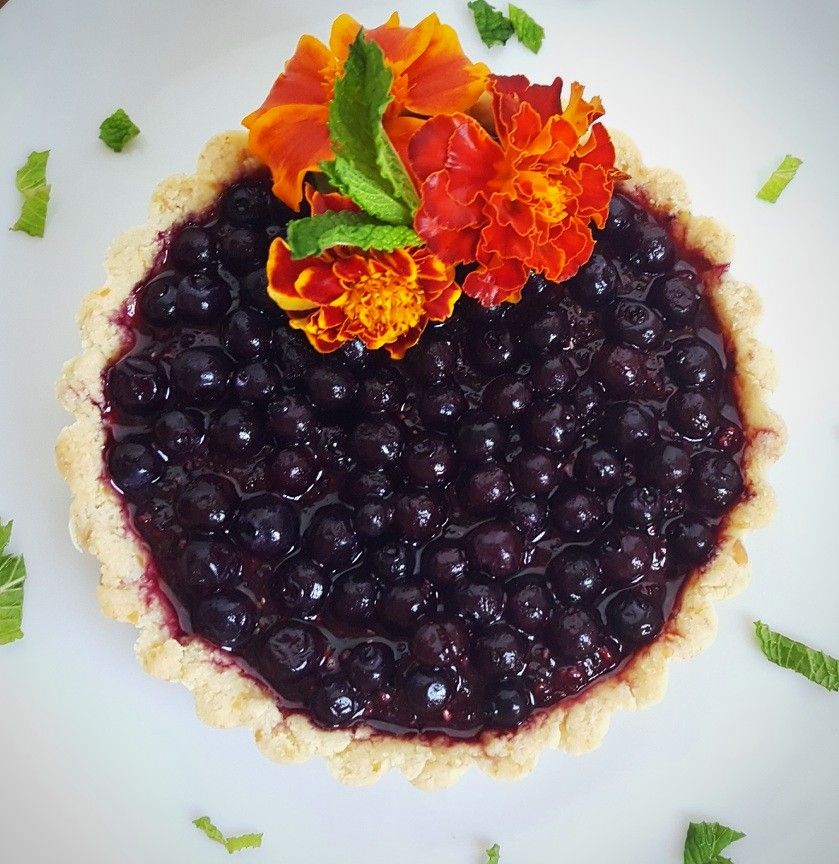 1.5 cups wild blueberries + extra to top (you can use fresh or frozen)
1 cup mixed frozen berries
3 tbs maple syrup or honey
½ lemon, juiced
3 tbs chia seeds
1 3cm cube ginger, juiced (optional - see notes)
1 tsp beet powder (optional - see notes)
Pulse the berries a couple of times in a blender to break them up slightly (but do not blend until smooth). Add chia all other ingredients, stir and let sit in the refrigerator for an hour or until thickened to your desired consistency (the longer you leave them the ticker they will become). Fill the pie crust with the berry filling.
Top with extra blueberries and enjoy.
Vicky
Notes:
The freeze dried beetroot powder may be found in a speciality spice or health food store. In recipes it adds a beautiful colour, slight sweetness and an extra nutrition boost but is not essential in this recipe. It can also be made at home: Wash and peel fresh beets. Use a food processor or mandoline slicer to thinly slice the beets. PLace in a dehydrator or very low oven until dry and crisp. Grind with a food processor, coffee or seed grinder until a fine powder results.
The ginger juice is also optional in this recipe however it's flavour pairs very well with the berries. If you do not have a juicer you can finely grate ginger and hand squeeze the required amount of juice. You could also use a pinch of ginger powder or omit this ingredient altogether.