Ancient Grain Banana Bread
Gluten Free & Vegan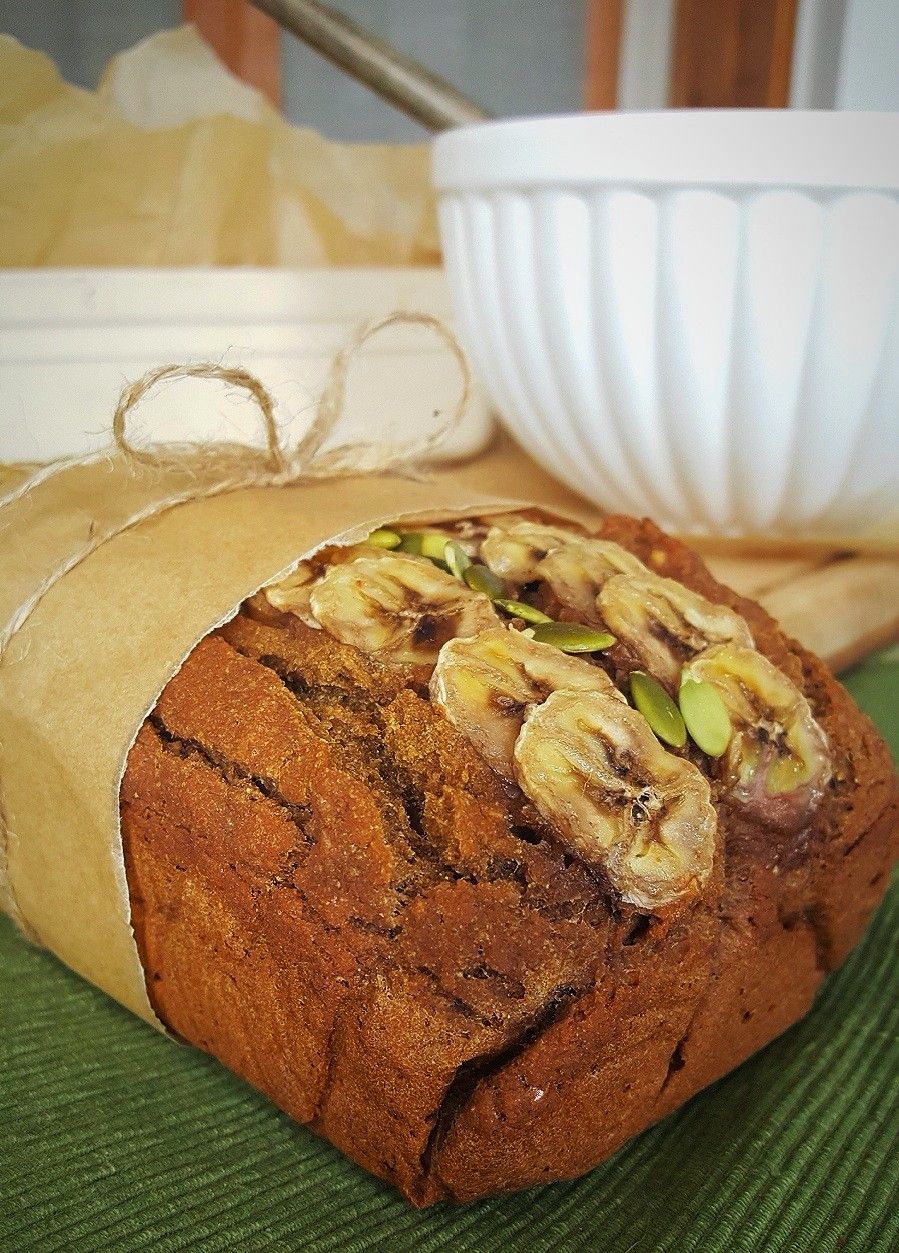 Banana bread became one of my favorite breakfast foods or afternoon tea snacks from my 2 years travelling Australia. The Aussies love their banana bread and it was available everywhere. I've been living in NYC for almost 18 months now and had long forgotten about this delicious bread until recently; discovering an Australian brunch cafe in Greenwich village. It has become my favorite brunch spot, mainly for their awesome gluten free banana bread.
This recipe is the result of a lot of experimenting with different gluten free flours to produce a bread that has great structure, toasts well and has just enough banana flavor. I chose to use here a combination of ancient grains, which are a group of grains that have largely been unchanged by agriculture over the last few hundred years. These grains are closer to their original form as evolved in nature and therefore are more nutritious than other refined grain products that have been selectively bred for certain qualities. They also require much less attention in agriculture than more modern grains therefore their carbon footprint is much smaller. This mix of flours gives this bread a great quality protein and nutrient content. I always recommend using sprouted grain flours whenever possible, to gain maximum nutritional benefit.
Ingredients:
¾ cups teff flour
¼ cup sorghum flour
¼ cup amaranth flour
¼ cup millet flour
¼ cup oat flour
¼ cup coconut flour
¼ cup almond flour
¼ cup arrowroot powder/flour
4 ripe bananas
2 tbsp flax seeds
1 cup water plus 4 tbsp
¼ cup jaggery or coconut sugar if preferred
⅓ cup coconut oil
1 tsp apple cider vinegar
1tsp bicarbonate of soda
1 tsp vanilla essence
¼ tsp salt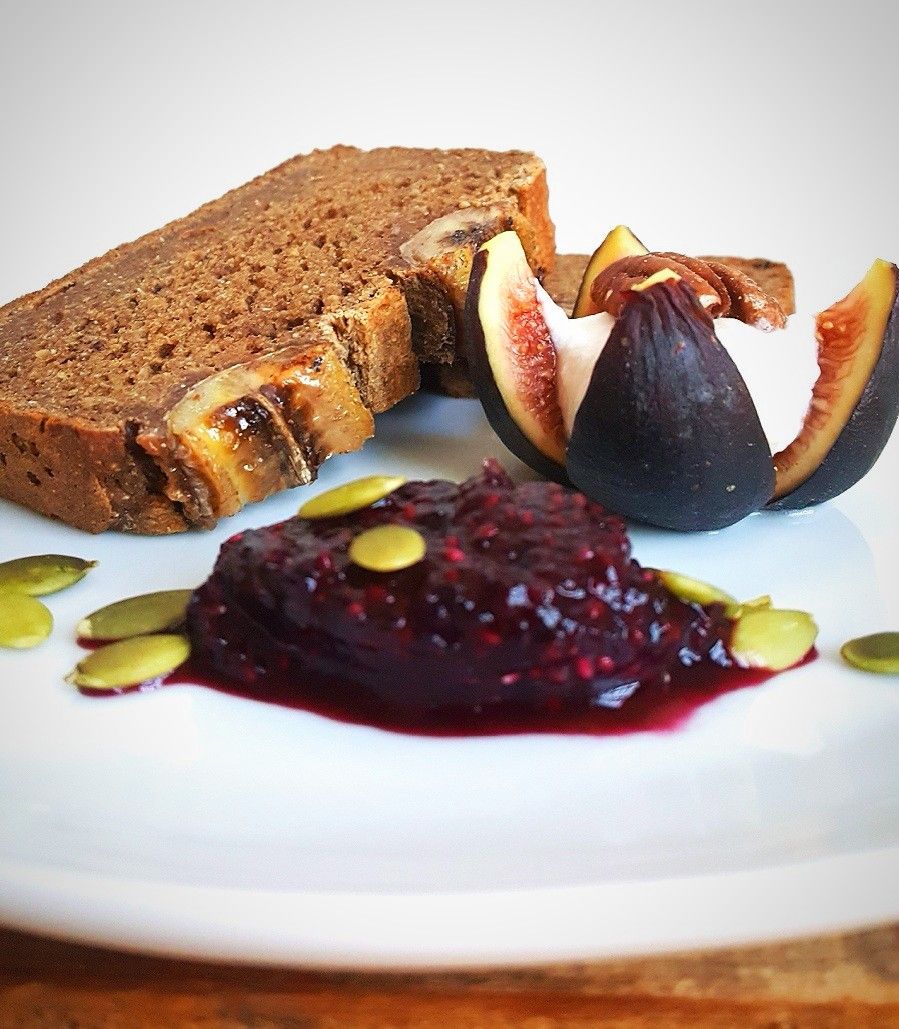 Method:
Mix all dry ingredients together.
Grind the flax seeds, add the 4 tbsp water, stir and allow to rest for a couple of minutes.
Blend 3 bananas and add remaining wet ingredients to this including the flax mixture.
Combine the wet and dry ingredients together.
Line a loaf tin with organic unbleached parchment paper, spoon in the mixture and decorate the top with the extra banana- you do not want to skip this stage! The caramelised banana on top really adds something special.
Bake on 350F for 60-70 minutes or until a toothpick inserted comes out dry.
For a balanced ayurvedic snack add some sourness with a Raw Blueberry Lavender Jam. This recipe can also be spiced with cinnamon or further enhanced with nuts or raisins added to the mix.
Enjoy experimenting!
Vicky