Anthony William's "Latkes" With Cucumber-Radish Salad
0 Fat
This is my favorite recipe from Anthony William's book, Liver Rescue, and it is one of the recipes we have in our 9-Day Detox to Transform Your Life. The combination of hot and crispy "Latkes" (potato pancakes) - without any oil - together with a refreshing salad, is my idea of heaven.
This recipe is easy to make, filling, and loved by children. The saltiness of the latkes and the sweetness of the salad truly complement each other. Other additions also go well with the potato pancakes, such as guacamole or a cooked bean salad.
Ingredients: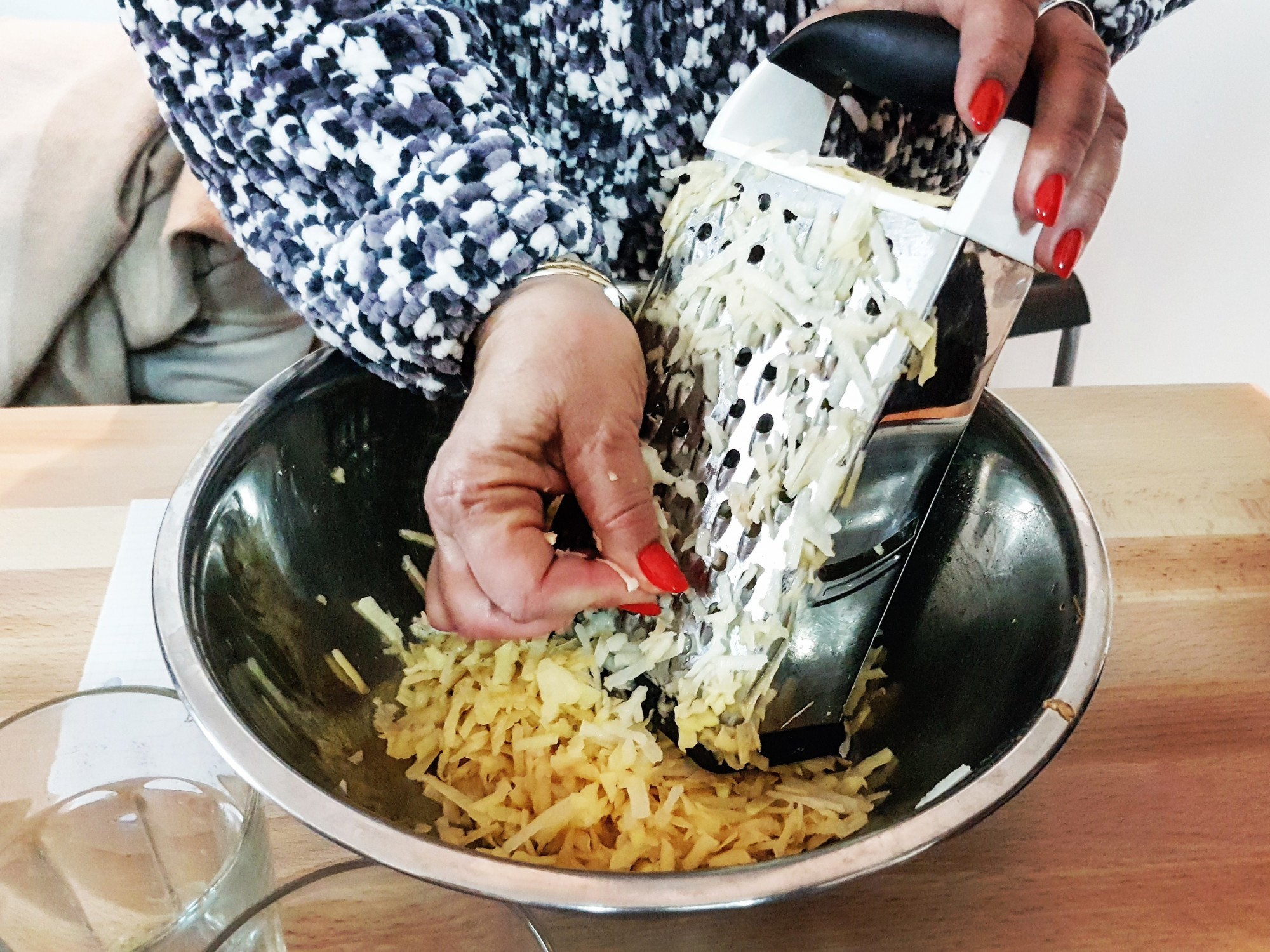 2 large potatoes - peeled or well washed, and grated
1 tablespoon arrowroot powder or ground Kuzu
¼ teaspoon of sea salt
Salad ingredients:
1 cucumber, thinly sliced
6 radishes, thinly sliced
2 teaspoons raw honey
1 tablespoon lemon juice
1 tablespoon dill, minced
¼ cup chopped chives
¼ teaspoon chilly pepper
¼ teaspoon salt
Instructions:
Heat up the oven to 220 centigrade
Mix together grated potatoes, arrowroot powder, and salt together in a large bowl till the mixture is uniform. Drain any excess liquids.
Make small patties, approximately 8 cm in diameter, and drop them onto a baking tray lined with organic baking paper. Press them down until they are ½ cm thick.
Place the tray in the upper half of the hot oven, and bake for 20 minutes.
As the potatoes begin to brown, remove from oven, turn over, and return to finish baking.
While the potato pancakes are baking, mix together all of the salad ingredients.
Serve the potatoes while still hot, alongside the cucumber salad.