Eat them Leafy Greens - Raw Spinach Soup
The importance and benefits of leafy greens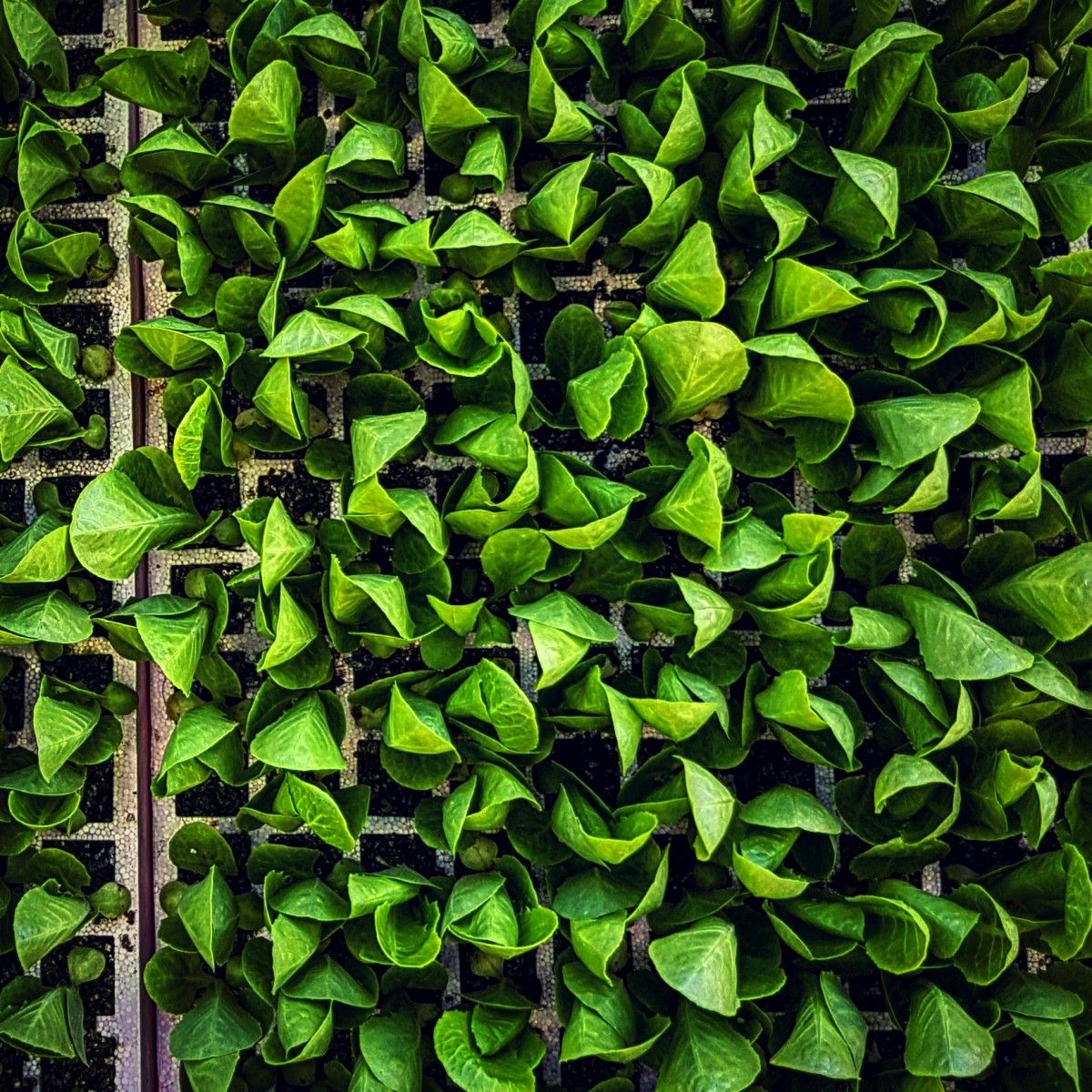 All leafy greens – lettuce, spinach, Swiss chard, watercress... - are so much more than they seem. Often we believe that leafy greens are just roughage and difficult to digest. This is not true. Leafy greens are actually almost pre-digested foods, that "scrub and massage" the linings of our digestive system as they go down, loosening old yeast, mold and fungus, along with other debris. This cleansing process can create discomfort if you have sensitive nerves due to an inflamed digestive tract. If this is the case, try eating just a little bit at a time. The beniefits are enormous.
This ability to thoroughly clean out the intestinal tract makes leafy greens an essential for all intestinal diseases. Leafy greens help to create a more alkaline stomach composition by raising beneficial hydrochloric acid levels. This helps to kill off unproductive bacteria that create bad acids responsible for acid reflux (GERD) and high levels of H. pylori that promote stomach ulcers.
Leafy greens also promote alkalinity in the lymphatic system, which often becomes acidic due to chemical exposure and environmental pollutants. This in turn helps to lower the alkalinity in the blood, organs, endocrine system, reproducti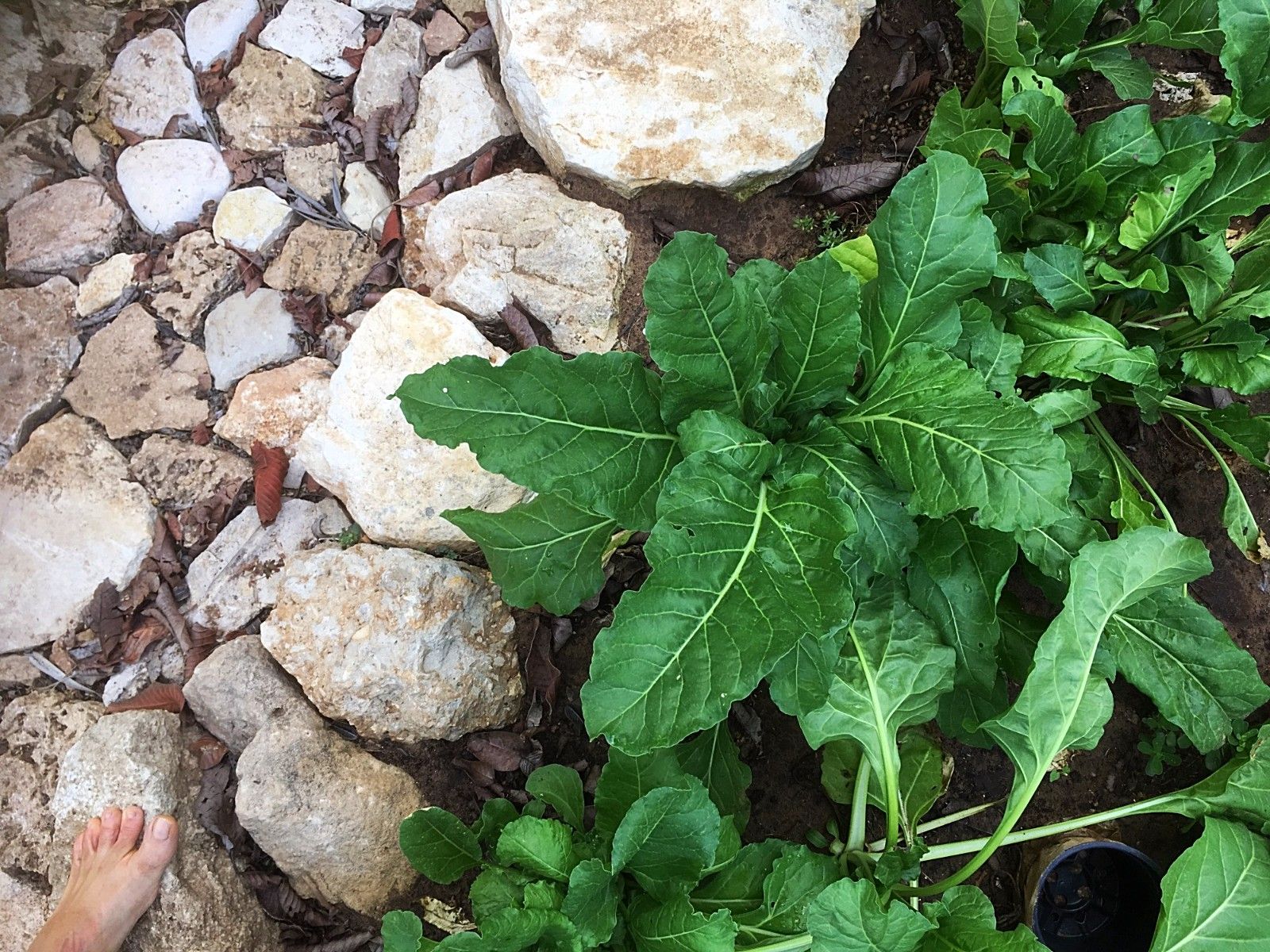 ve system and central nervous system. This keeps us healthy and enhances the healing process in many ways.
Leafy greens also contain vital mineral salts such as trace bio-available iodine, chromium, sulfur, magnesium, calcium, potassium, silica, manganese and molybdenum, which are critical for a healthy neurological system. Leafy greens are high in enzymes, vitamin A, B, chlorophyll, carotenes and micronutrients that restore the endocrine system and work together to feed and support our body. Leafy greens also have antiviral, antibacterial, and anti-mold properties.
When reading about leafy greens, I was surprised to learn how rich leafy greens actually are in bio-available protein. Often animal protein f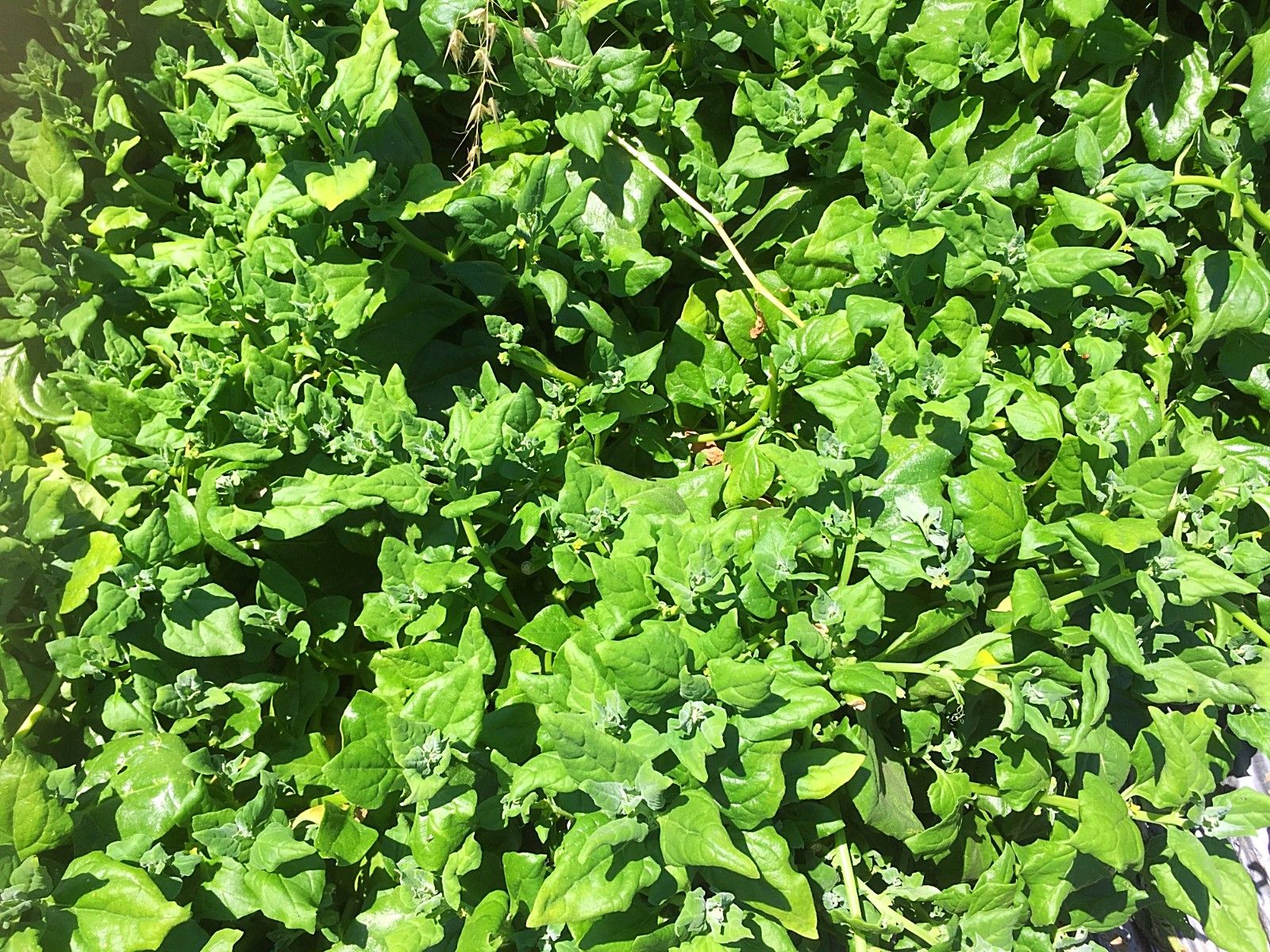 ails to break down or assimilate well in the body, creating a long list of diseases. Leafy greens can reverse all of these protein-related diseases such as gout, kidney disease, kidney stones, and gallstones, gallbladder disease, hepatitis C, lymphedema, connective tissue damage, osteopenia, osteoporosis, osteoarthritis and heart disease.
Additional conditions that benefit from leafy greens include, thyroid disease, celiac, diverticulitis, anemia, IBS, skin disorders, nodules on bones and glands, mold exposure, endocrine disorders, adrenal fatigue, insomnia, acne, amyotrophic lateral sclerosis (ALS) anxiety, attention-deficit/hyperactivity disorder (ADHD), depression, infertility, Lyme disease, thyroid cancer, migraines, obsessive-compulsive disorder (OCD), herpes simplex 1, & 2, pelvic inflammatory disease (PID) diabetes, hypoglycemia, Epstein-Barr virus, shingles, enamel loss and even earwax buildup.
Anthony William's Cold Spinach Soup
A great way to incorporate more leafy greens in your diet is by adding them to smoothies or making a nourishing Spinach Soup. The nutrient and healing properties of spinach are perfect for all of us. When dealing with any of the above situations, I recommend a daily dose of Spinach Soup. It is best to eat spinach raw. There is some controversy regarding the high levels of oxalic acid in shpinach. I've looked at the pros and cons, and agree with Anthony William, the Medical Medium, that the oxalic acid in spinach does not hold any health risks. However, for those concerned I recommend you look into it further. You can read more about the oxalic acid in leafy greens here.
The climate in Israel makes it hard to grow spinach year round, but we do have a great substitute called New Zealand spinach or warrigal greens (Tetragonia tetragoniodies). This spinach is actually a succulent that thrives in a hot and dry climate, readily seeding itself, making it a great addition to any garden. In winter Turkish spinach (Spinacia oleracea) and Thai spinach (Ipomoea aquatic) can be found, and are a great addition to any salad or cold soup as well.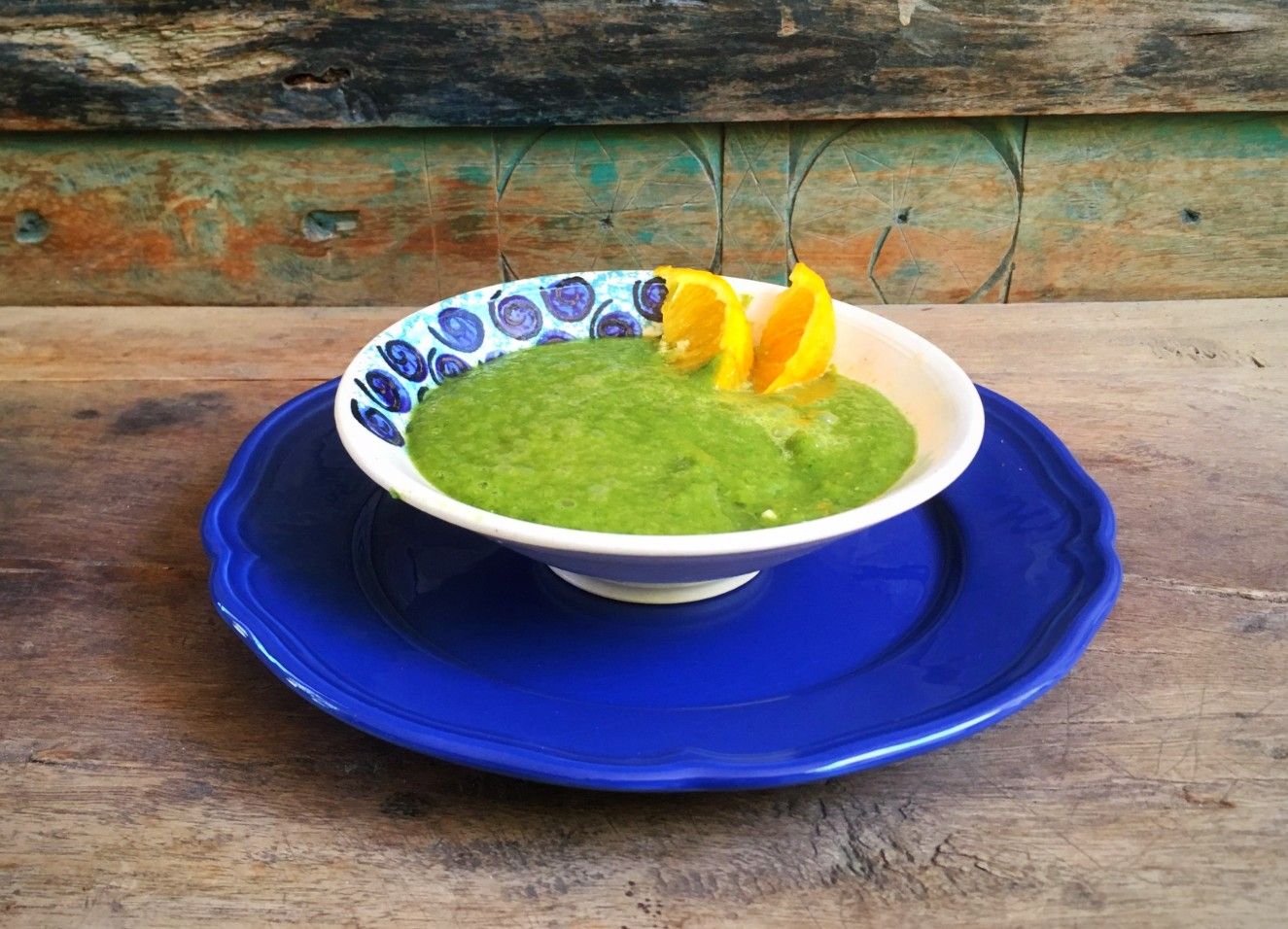 Ingredients:
2 cups of grape tomatoes or 3 large plum tomatoes
1 bag of baby spinach or a bunch of leafy spinach
1 stalk of celery
1 small clove of garlic
The juice from 1 orange
1-2 basil leaves or a few sprigs of cilantro
½ an avocado
Blend the tomatoes, celery, garlic and orange juice together in the food processor. Add the spinach a little bit at a time, until well blended. Add the avocado and herbs last. Pour into a bowl and enjoy.
Food that has been blended oxidizes quickly, and should be eaten soon after preparation.
The spiritual side of leafy greens
Leafy greens are rich in chlorophyll that holds energy absorbed from the sun, the source of all life in our galaxy. As soon as these leafy greens enter the body they begin their process of cleansing and removing toxic debris from the digestive system, leaving behind the nourishing energy of the sun. A significant amount of the toxins that reside within this area of the body are energetic in nature, composed of limiting beliefs and negative emotions that define our reality and who we are as human beings. These leafy greens know to loosen up the negativity and old beliefs that no longer support us, and gently sweep them out of the body, greatly improving our ability to process and digest life in a more positive manner.
Enjoy the healing power of the sun, planted within the solar plexus, bringing us enlightened wisdom, grace and compassion, and cosmic love - straight from the heart of the galaxy.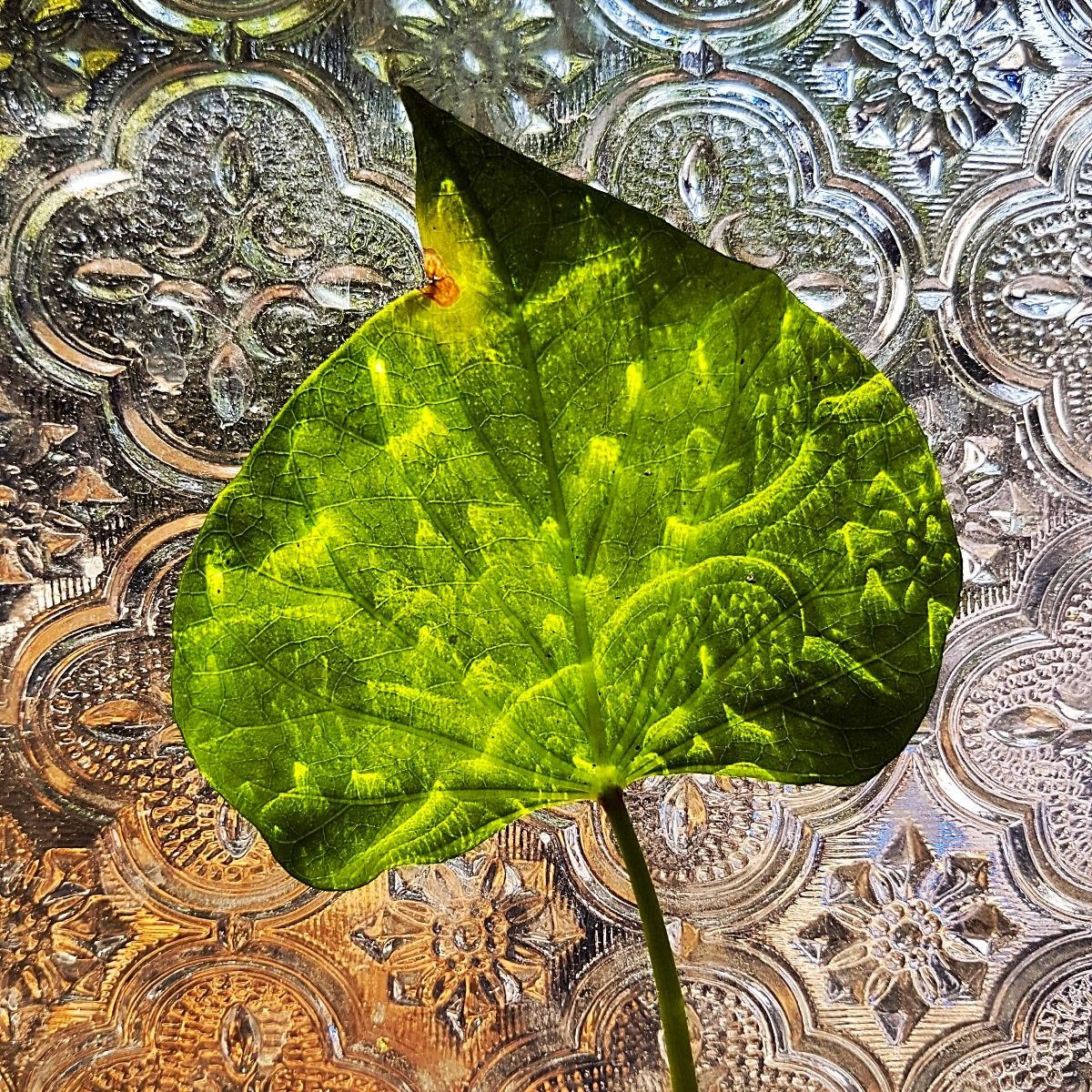 Beth
---
Information in this article comes from Anthony William's book, Medical Medium – Life-changing Foods, Carlsbad: Hay House Publishing 2016