Butternut Squash Pizza
Nutritive, Gluten free, vegan & Paleo (contains nuts)
Prep time: 40mins | Cooking time: 80mins
This recipe contains 3 elements: Butternut squash pizza base, basil pesto & garlic sauce Makes 1 medium 30cm/12" pizza
Pizza was one of those foods that i always felt was over rated and very rarely featured in my diet. However when i became sick and could no longer eat it, i found myself craving pizza and the 'forbidden' wheat containing foods. Wheat is no longer a problem for me, however the lack of nutritional value in pizza makes this a food that i avoid. I wanted to create a base that was not just gluten free using replacement flours, but a base that actually contributed nutritional value to the recipe. Pizza is something that can be enjoyed guilt free with this recipe. This is one of my favourite recipes, something that i get excited about making. It's turned pizza into a nutritious meal and the flavour options are endless! Have fun with this one!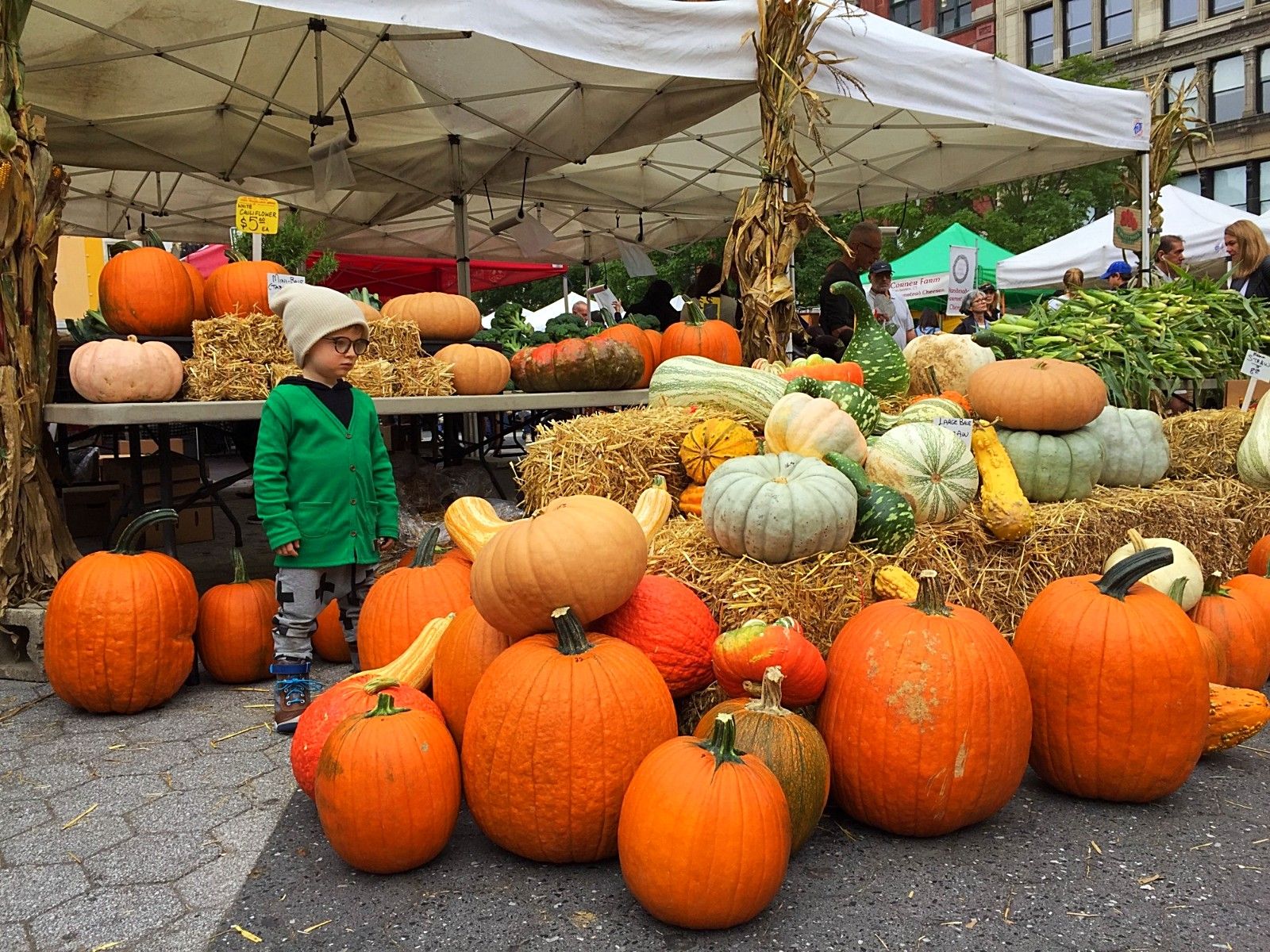 Ingredients for base:
3 cups or 1.4kg cooked butternut squash, mashed (large squash)
1 cup /100g almond flour
¾ cups/70g chickpea flour
3 tbsp flax seeds, freshly ground
4 tbsp water
Salt, pepper and chopped herbs to taste

Pizza base method:
Preheat the oven to 200C/390F. Cut the butternut squash in half lengthways & remove seeds. Roast face down in a baking dish, filled half way with water. Bake for 40-60mins or until soft. Let cool.
Blend flax seeds/use pre ground flax meal. Combine 2 tbs of the ground flax with 4 tbs water, set aside. The extra tbsp add to dry ingredients. .
Mix all dry ingredients. Add the butternut squash and the soaked flax meal. Mix well.
Spread onto a baking sheet at desired thickness making the edges a little thicker. Bake at 220C/425F for 30-35 minutes until golden. Top with pesto sauce and toppings of your choice.
Recommended accompaniments - Pesto:
1 medium bunch of Basil
1 medium bunch Parsley
3-4 tbs Olive oil
½ squeezed Lemon
1 Clove Garlic, crushed
Pesto method:
Combine all ingredients in a food processor, blend until the desired consistency is achieved.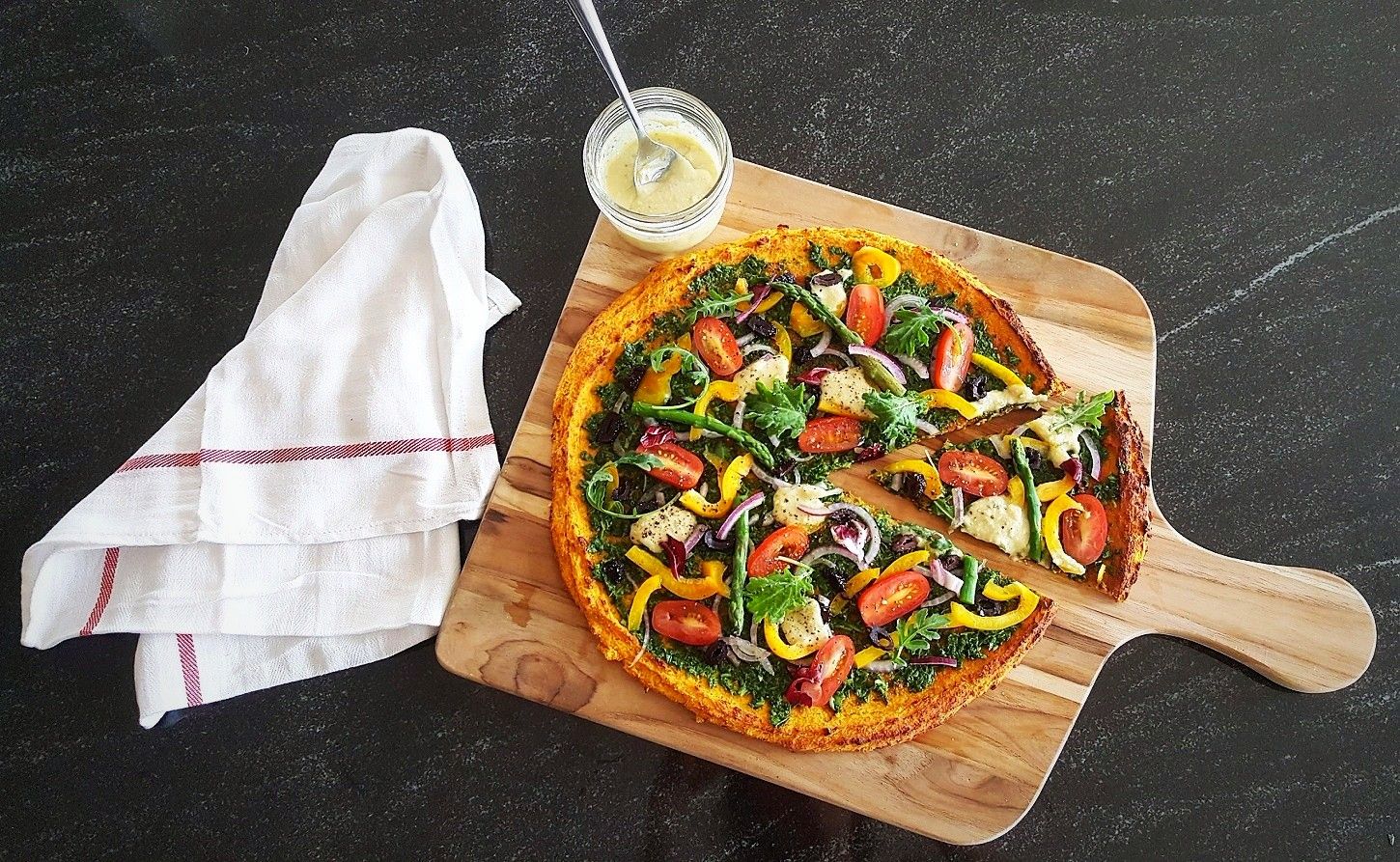 Accompanimnets - Garlic sauce: (makes extra for dipping the crust)
Handful of cashews (soaked in warm water for 1 hour)
¾ cup/170 ml coconut milk
1 bulb of garlic roasted & peeled
1 clove raw garlic, crushed
1 tbs sesame oil
1/2 tsp english (yellow) mustard paste or a mustard of your choice.
1 tsp coconut sugar
1 tsp capers
1 tsp lemon juice
Garlic sauce method:
Peel the loose, papery outer layers of the garlic. Leave the bulb itself intact. Slice just the tip of the bulb exposing the tops of the garlic cloves. Drizzle the tops of the cloves with a little olive oil, allowing it to seep between the cloves. Place the cloves in a baking dish, cut side up. Bake at 350c for 40-50 minutes or until soft. Let cool, then peel or squeeze the soft centers out of their paper cases. Add all ingredients to a food processor and blend until smooth.
Toppings on this pizza: raw pepper, red onion, arugula, tomatoes, blanched asparagus, dried black olives. These can be altered to suit taste, season and nutritional benefits.
Tips & Tricks:
The butternut squash can be roasted the day before to cut down cooking time.
It is recommended to soak cashews to improve nutrient availability and for easier digestion. They will also blend easier when soaked. They can be blended dry, however this may result in a grainy texture.
I prefer the toppings on this pizza raw as it maintains the flavor and texture of the vegetables, pesto and garlic sauce; adding a wonderful freshness to the pizza. However, you can also top with pre-cooked vegetables if you prefer.
Enjoy your veggies,
Vicky