Medicinal Uses of Rose Petals and Rosehips
Which type of rose is right for your garden?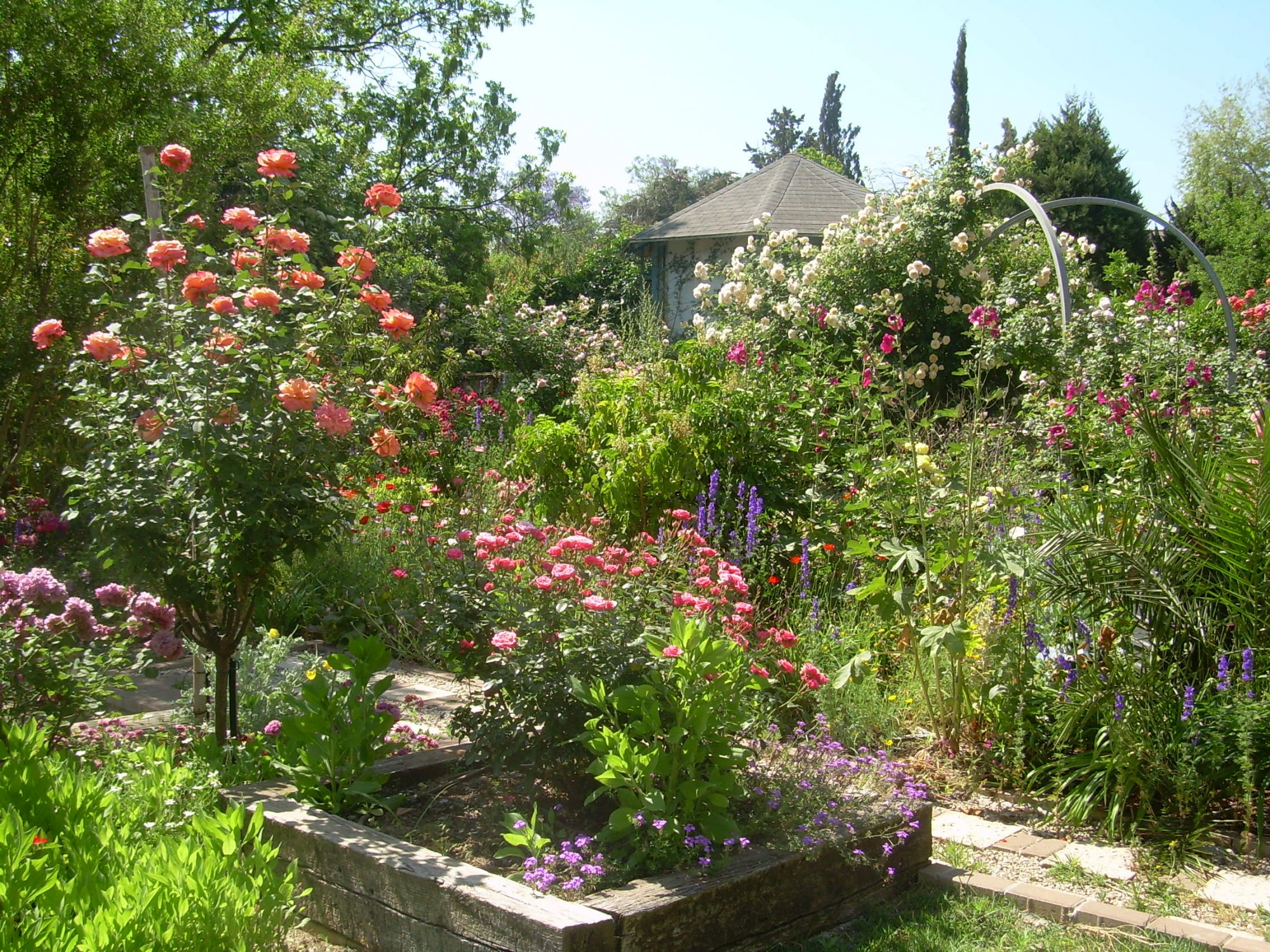 Roses are one of the most cultivated plants in the world, and for good reason. They are an extremely versatile garden plant, adaptable to most climates and are great ground cover as well. They also grow as flowering bushes from small to large, and also as climbers. Roses can provide a great focal point, especially when graphed on a tall stem such as the Standard Tree Rose. In addition, roses are a powerful and important medicinal plant.
At first glance, roses may seem like a delicate plant that many believe is difficult to grow, however, if you find the right variety, they can be quite prolific and sturdy, even under challenging conditions. Behind roses' showy façade hides a formidable plant that is programmed to survive.
Before choosing a rose bush, it is best to first define your needs and desires - some prefer an impressive garden plant, while others seek out the fragrant varieties for medicinal uses, or wilder varieties that are best for collecting rosehips.
Medicinal Uses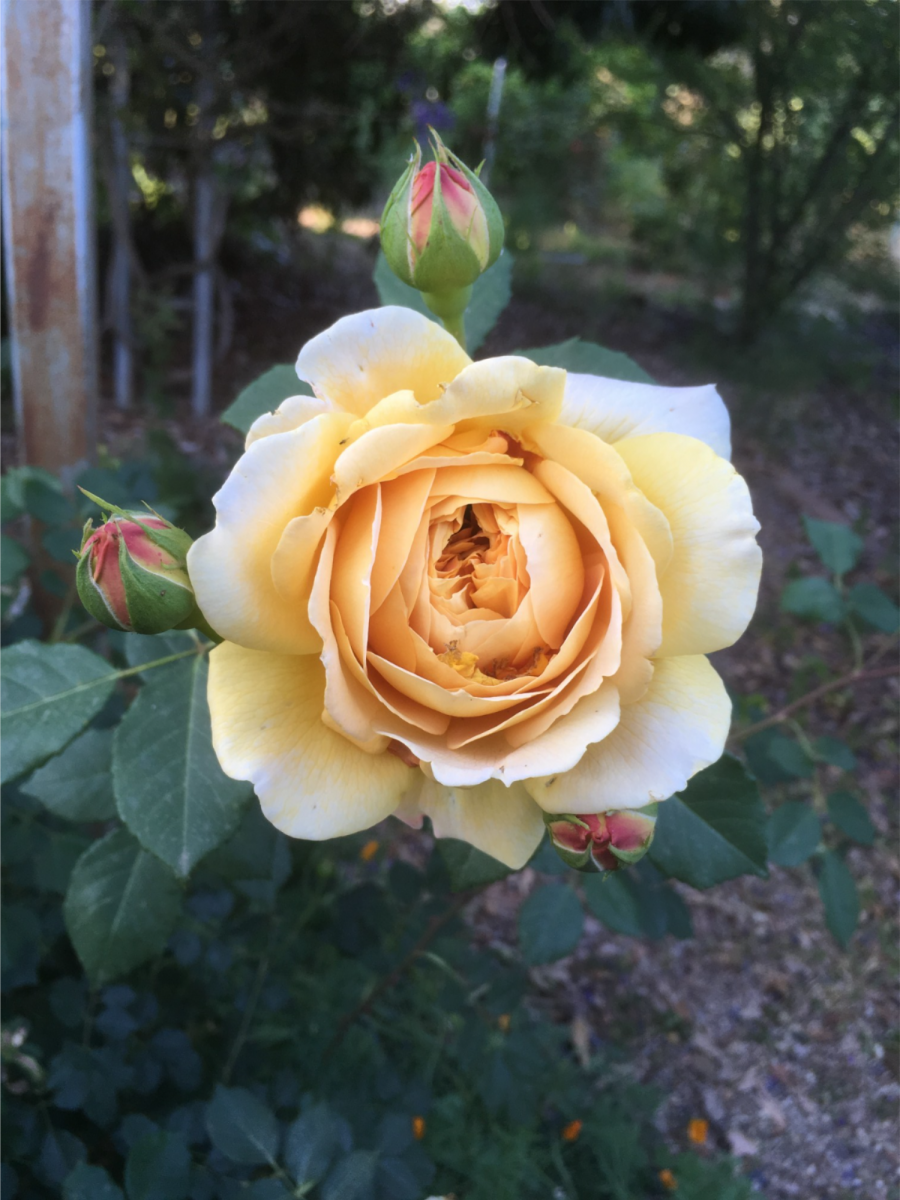 Roses:
Roses are most commonly associated with love and romance and for good reason - the sight and smell of a fragrant rose in all its glory opens the heart chakra like no other, and grants a sense of inner peace, even when we are emotionally challenged. Traditionally, roses have also been used for female reproductive disorders, including heavy, painful menstrual cramps.
Rose petals contain sedative, antibacterial, anti-viral, anti-inflammatory, anti-depressant, and mood enhancing properties. This renders them also helpful for soothing a sore throat, nervous tension, anxiety, headaches, peptic ulcers, hypertension, fluid retention, bronchitis, urinary tract infection, heart disease, and digestion issues such as flatulence, constipation, and diarrhea.
Roses have nutritional as well as healing benefits. The petals are rich in vitamins C, A, D, E, & B-complex, as well as minerals such as zinc, iron, and selenium, making them a wonderful addition to fruit salads, green salads, desserts, and can be combined with other fresh herbs to make infused herbal water to help fight chronic dehydration.
Rose petal tea is also a soothing and relaxing way to enjoy its many benefits. Simply put 1 teaspoon of dried rose petals in 1 cup of hot water, and let steep for 10 minutes.
Rose water can also be made by placing 2-4 cups of rose petals in a pot with just enough water to cover them. Cover and simmer for 45 minutes, then allow to cool. Strain and store the rose water in the refrigerator for up to 10 days. You can use the rose water as an astringent and an anti-aging tonic for the face and skin, or add it to your bath for relief from dry, itchy skin, bug bites, sunburn, acne, and eczema.
The dark red fragrant varieties are particularly high in bioflavonoids which are potent phytochemicals, and when possible, I prefer using them. To best preserve their fragrance, collect fully opened roses in the morning hours, when the fragrance is strongest. They can be used fresh or left to dry in the shade for several days.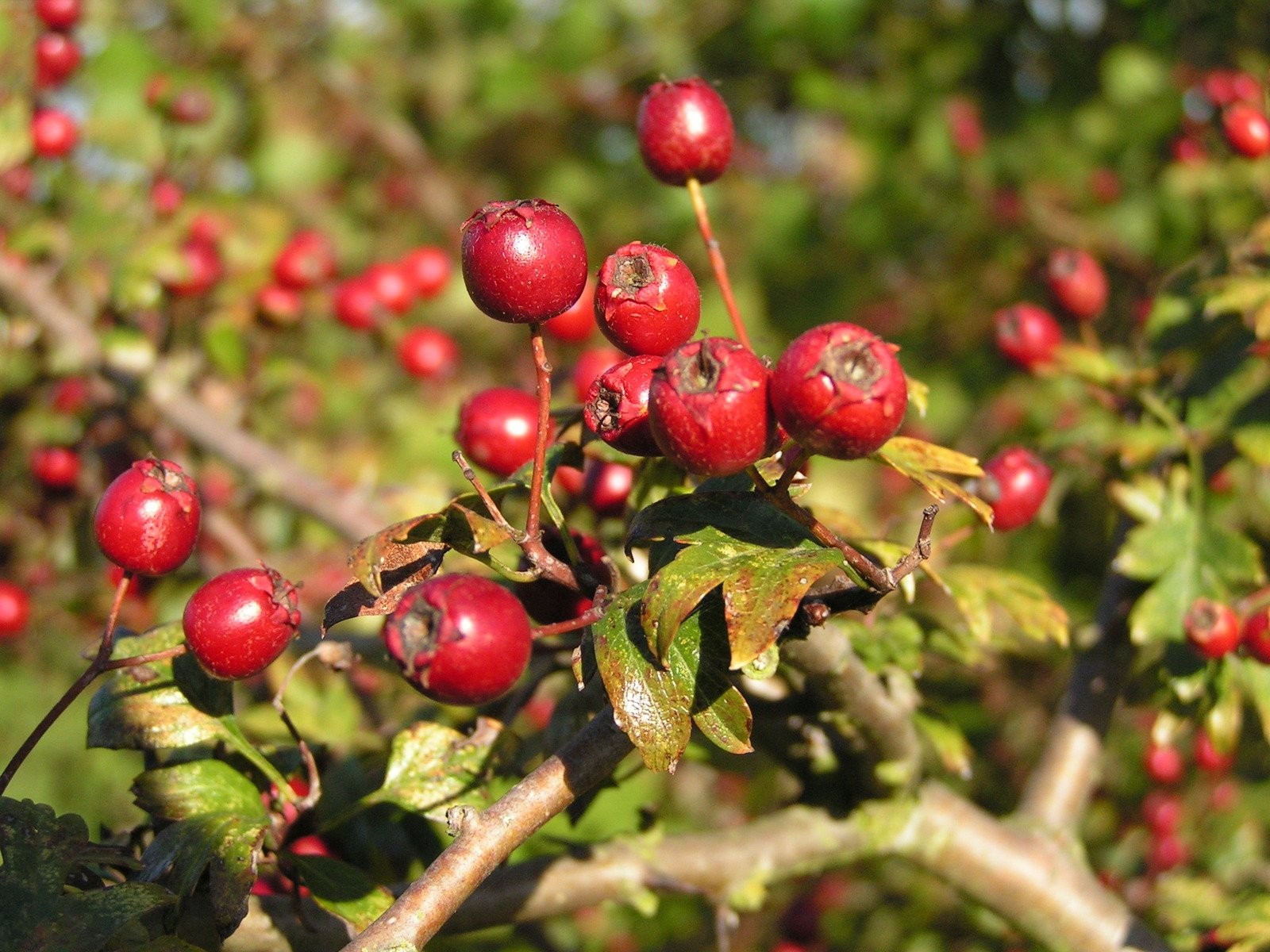 Rosehips:
Once the rose petals have faded and fallen away, the true gem begins to show - the rose's fruit, or better known as rosehip. All rosehips have medicinal qualities, even the cultivated varieties, however, the wild strains tend to be more prolific and potent, and are preferred for medicinal purposes.
The roots of rose bushes go deep into the soil bringing up critical minerals and storing them in the rosehips. Rosehips are particularly rich in silica, which helps build strong teeth, bones, and hair, however, the most important asset is its high vitamin C content.
Rosehips contain the most bioavailable form of vitamin C in existence. Without vitamin C we cannot survive. Vitamin C is anti-inflammatory and helps increase our white blood count and boost the immune system so that it can ward off viruses, bacteria, yeast, mold, and other unwanted fungi. The vitamin C in rosehips enhances other forms of vitamin C present in fruits and vegetables, and transforms them into something bigger and better.
Vitamin C in rose hips is instrumental in breaking up viral debris that can accumulate in the heart valves and cause heart palpitations, tachycardia, atrial fibrillation, and arrhythmia. Rosehips are also amazing for alleviating UTI and healing skin conditions.
In addition to the high vitamin C content, rose hips also have a higher ratio of antioxidants than most healing foods, which is particularly important for anyone dealing with chronic disease.
In today's world, with the abundance of man-made viruses, rosehip tea is a welcome addition to everyone's diet, just make sure you collect rosehips and petals from bushes that have not been sprayed with chemicals.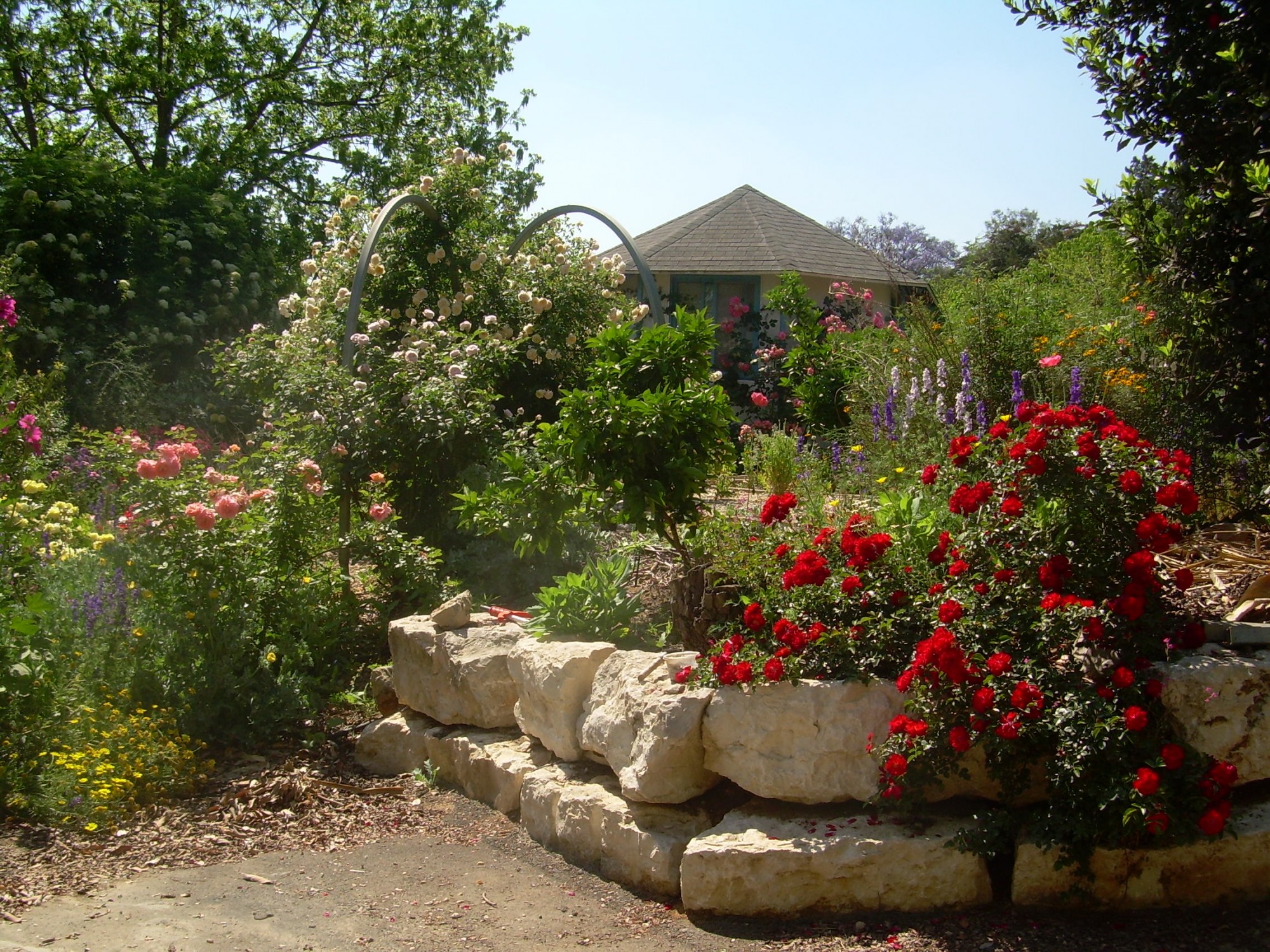 Which Type of Rose Is Best For Your Needs?
Many years ago, during a particularly challenging period, I was instinctively drawn to growing roses. There was something so healing about roses that I eventually found myself with close to 100 different varieties. As time passed I decided to keep only the hardy, well-adapted, or medicinally important varieties. Roses generally do not like the hot and humid Israeli summers, yet there are a significant number of roses that do well even under those conditions. To this day, I still find myself seeking out new varieties, always excited to discover new and exciting possibilities, and the best place to do that in Israel is at Keren Tzur's Nursery.
Historic Roses, or Old Garden Roses:
This group of roses is the predecessor of today's roses, some dating back to the time of the Roman empire. These roses have withstood the test of time and contain the original gene pool from which all later roses have been bred. Historic Roses are generally robust and disease-resistant, requiring minimal attention and little to no pruning.
My favorite rose bush from this group is the 'Ragged Robin', a sturdy and repeat-flowering bush, and 'Dog Rose' which grows wild in Israel and is best for collecting rosehips.
Hybrid Tea Roses: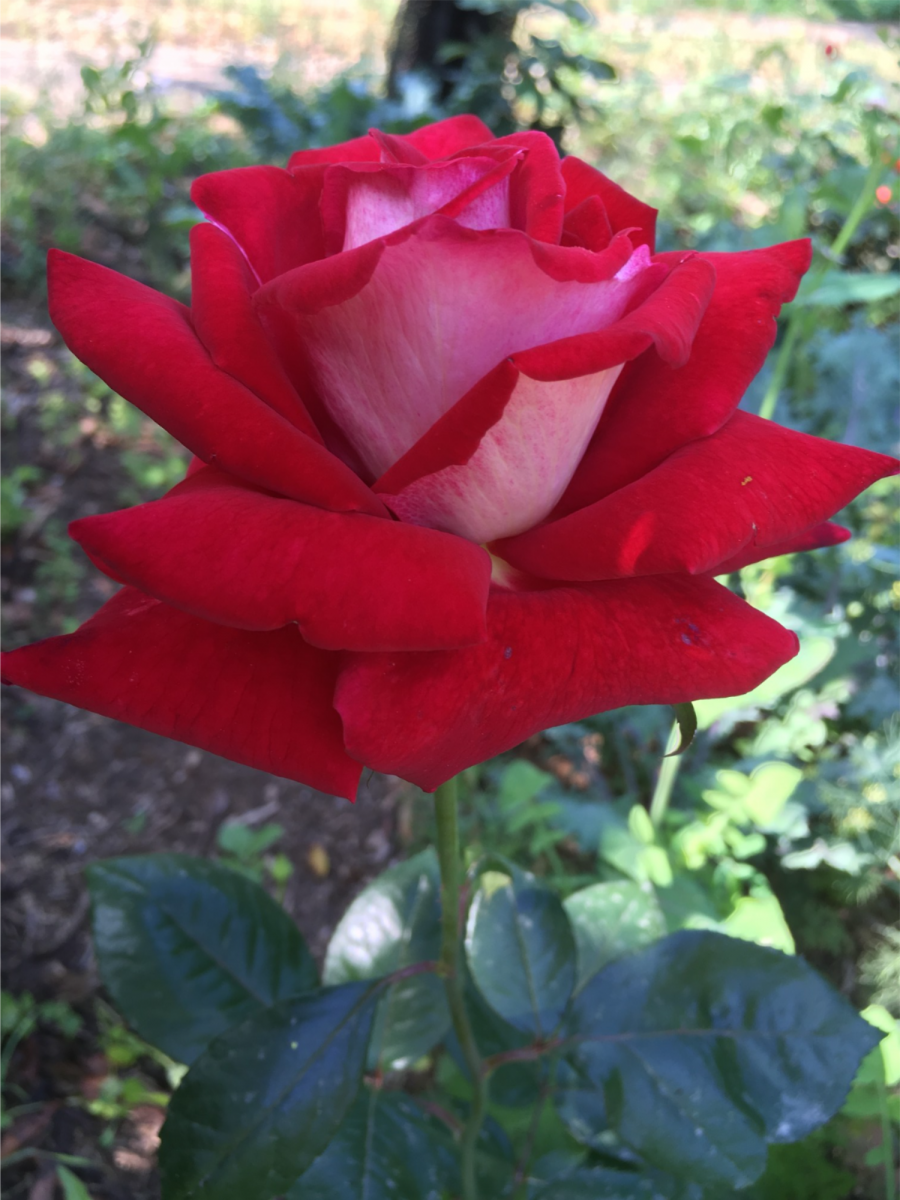 Most popular cut roses belong to this group of roses, which are known for their long-stemmed elegance and centered blooms. Hybrid Tea Roses generally need more care and pruning than the other groups, however, if you want to cut roses for the house or dry petals, Hybrid Tea Roses are your best option.
I prefer the more fragrant varieties from this group, whether I use them in flower arrangements or medicinally. My favorite ones are 'Oklahoma', 'Chrysler Imperial', 'Fragrant Cloud', 'Baronne Rothschild', and 'Double Delight'.
Floribunda:
Floribunda is Latin for "many-flowering". This is a group of garden roses that are a crossbreed between Hybrid Teas and the profusely flowering Polyantha roses. The idea was to create a rose bush that was hardier and bushier than the Hybrid Tea Roses, had minimal upkeep, and boasted near continuous and relatively large blooms.
My favorite varieties from this group are 'Iceberg' with its non-stop show of white flowers, and 'Gartendirecktor Otto Linne' with long cascading branches and large clusters of pink flowers.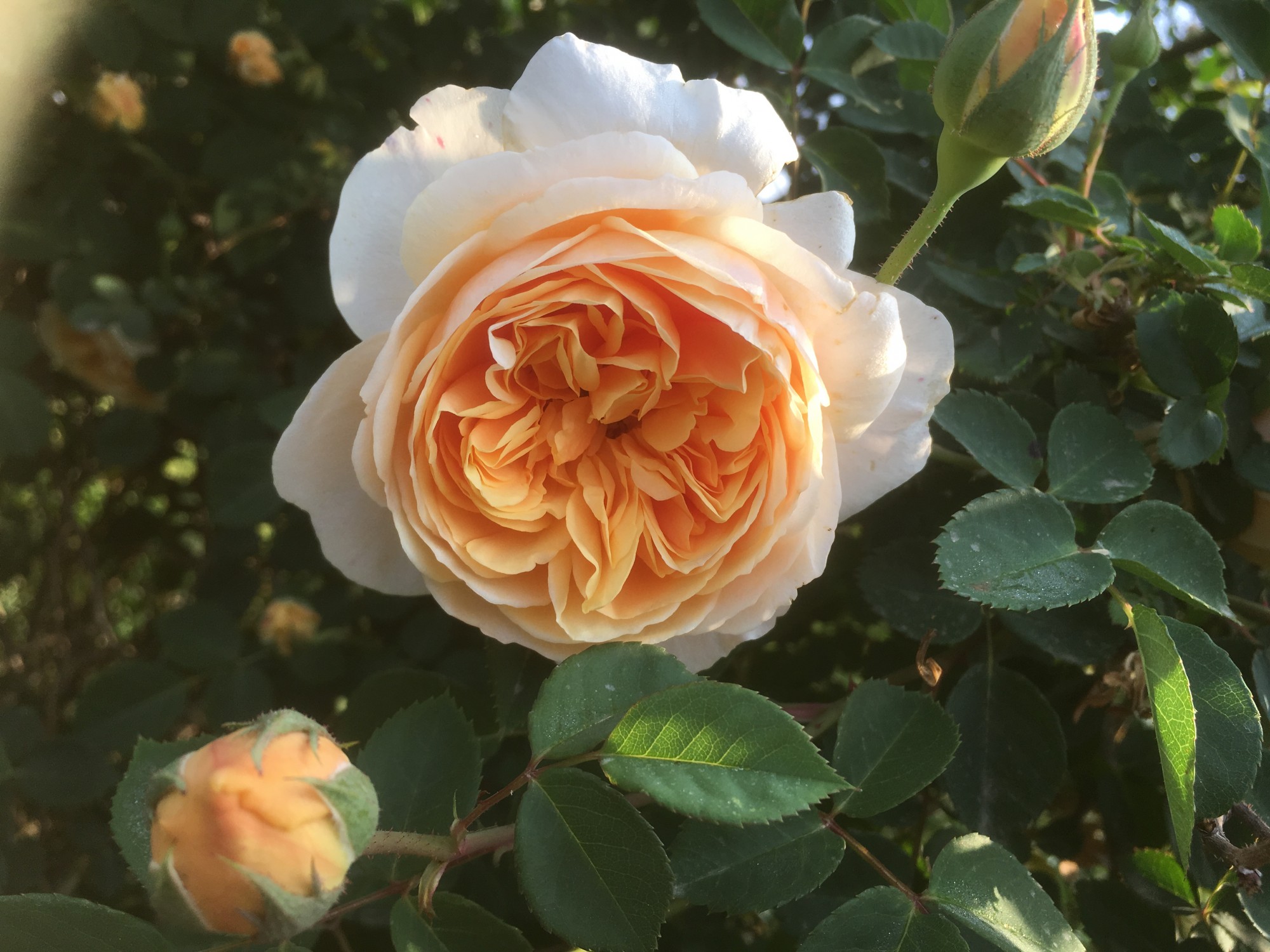 English Roses:
English roses are a group of roses that were first developed by David Austin, who sought to combine the reliability and vigor of Old Garden Roses with the color range and repeat-flowering nature of modern roses. English Roses are generally large, disease-resistant bushes with dense and fragrant flowers, however, they often don't stand the test of time in the hot and humid Israeli summers.
Of all the English roses I've experienced, the variety 'Golden Celebration' seems to be the strongest.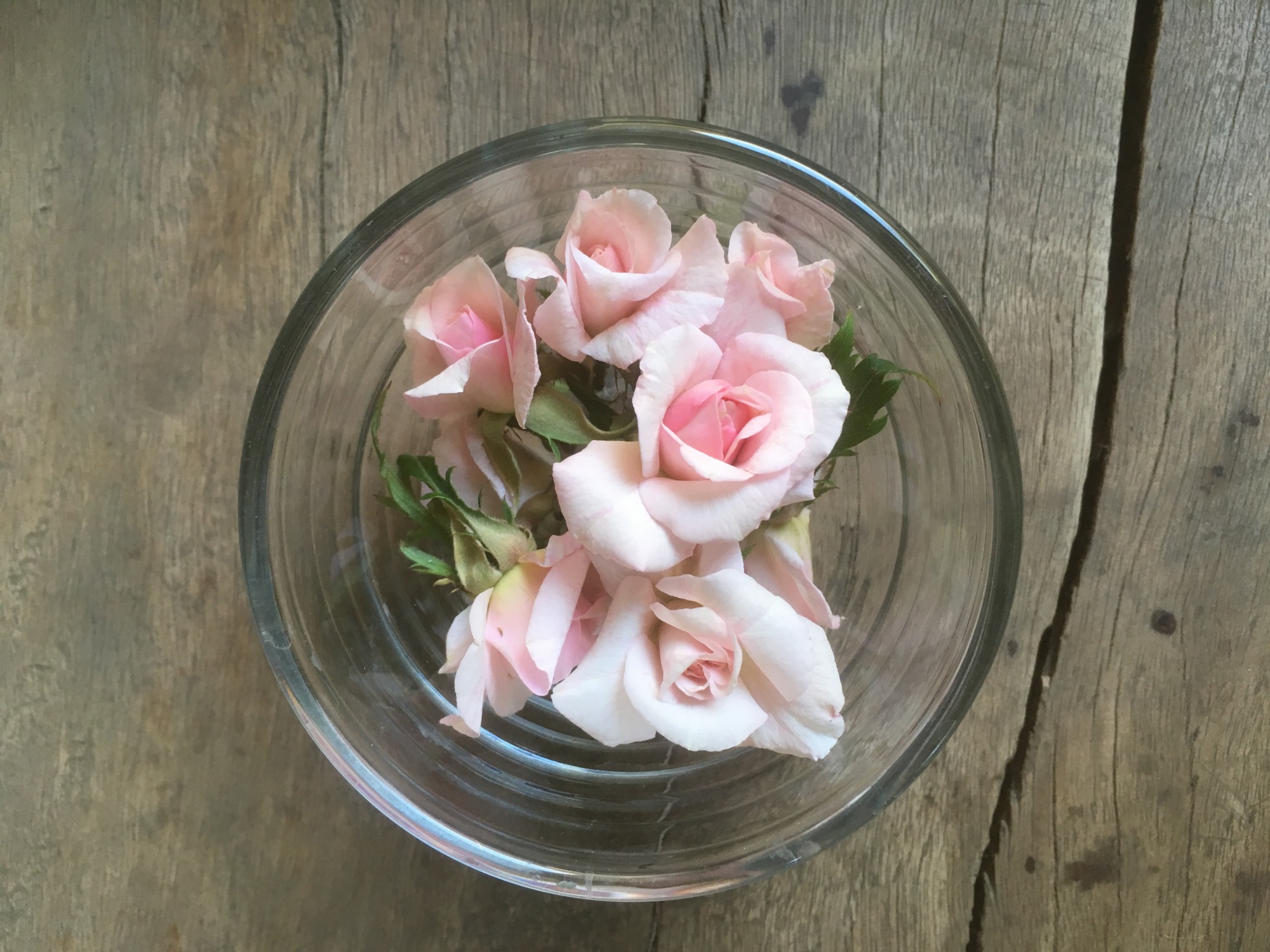 Miniature Roses:
Miniature roses are often compact and flower profusely, making them ideal as small flowering bushes, ground cover, or grafted as a Standard Tree Rose - which helps to elevate the rose above other garden plants for maximum visibility.
A great variety for a standard rose is 'My Valentine", however, "Naughty Midget" is my favorite variety from this group. It has a perfectly formed bud that keeps its shape and fragrance, even when dried.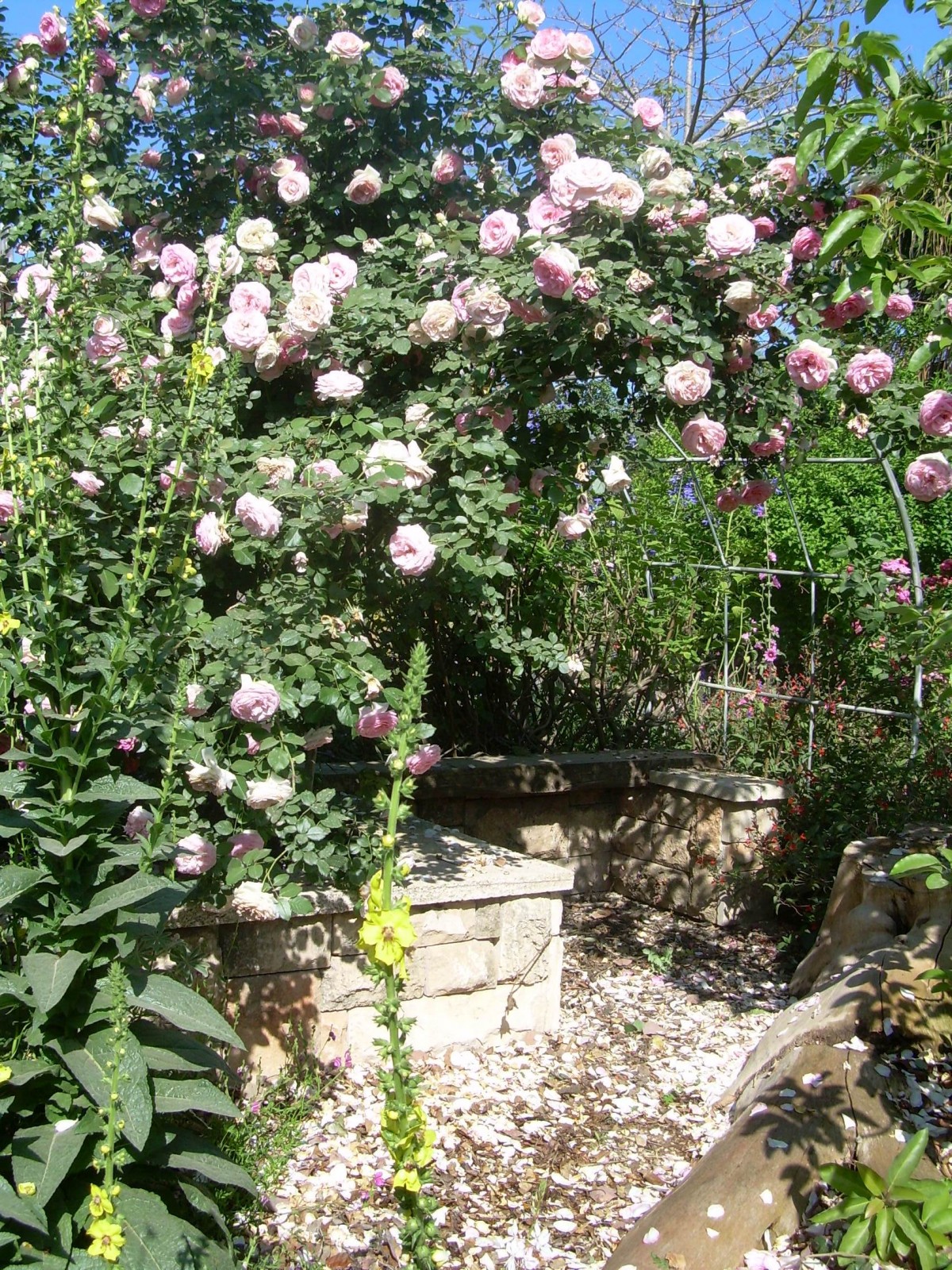 The Energetic Side of Roses
Roses, even cultured varieties, are considered a wild food. Wild foods hold the wisdom and knowledge of adaptation throughout the ages. Rose plants are extremely diverse and adaptable, sharing with us the power and strength that comes with age and experience.
Rose flowers are particularly healing for broken hearts, for teaching us that the fleeting beauty of heartfelt moments makes way for something much more substantial and nourishing - the rosehip, which reflects the rose's soul.
Before drinking rosehip tea, place the hips in the sun for a few minutes (no more than 5) to activate the hip's memory of the sun, wind, and a perfect day. This enhances these qualities and makes the hips particularly healing. A little bit of lemon juice and honey added to rosehip tea will also help to make the vitamin C content even more bioavailable.
It took me a while to warm up to the power or roses, but once I did, my life has never been the same - they have taught me the power of acceptance, how to maintain an open heart when faced with challenging situations, release criticism, and yet hold my ground.
---
Information in this article came from: Medical Medium & The Chestnut School of Herbal Medicine