Artichokes - A Medicinal Powerhouse
Artichokes help detox, lowers blood sugar and cholesterol levels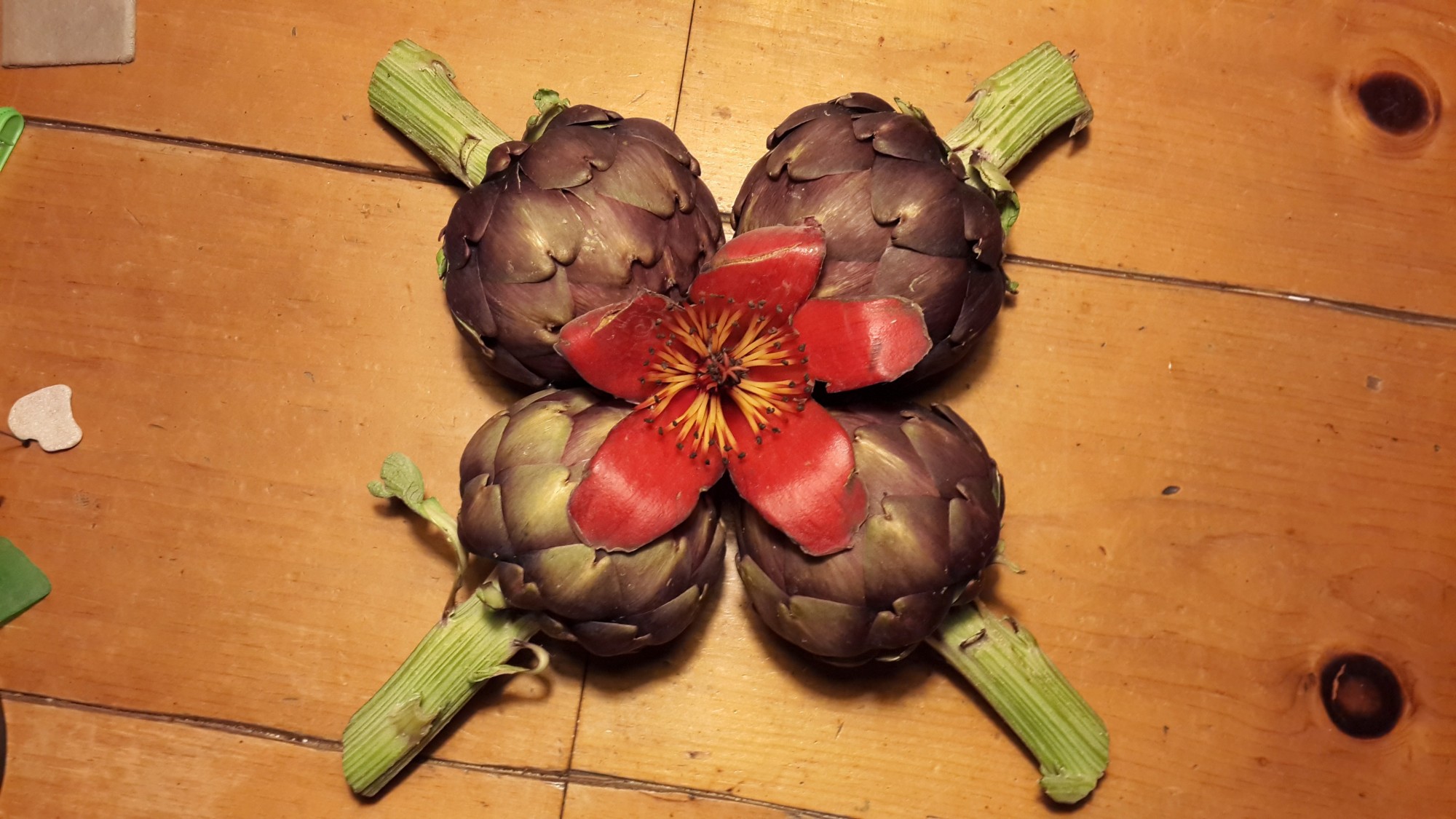 Artichokes are a funny looking vegetable with a rich, earthy-nutty flavor. When it comes to medicinal foods, artichokes are truly a powerhouse since they are a good source of folate, vitamin A, B-complex, C, E, K, amino acids, enzymes, potassium, magnesium, silica, iron, zinc, and are rich in antioxidants such as anthocyanins, quercetin, rutin, cynarin, luteolin, and silymarin.
Silymarin has been shown to regenerate liver tissue making artichokes a great food for liver support and for helping to cleanse and detox the body. Additional compounds in artichoke support the liver and help to raise good cholesterol (HDL), lower bad cholesterol (LDL), and prevent excessive fatty deposits in the liver and blood.
The dense mineral content of artichokes helps to support and nourish other dense body organs, such as the spleen, pancreas, brain, adrenals, and thyroid gland. Artichokes help to replenish reserves and promote longevity, while the silica in artichokes helps to build bone, teeth, nails, skin, joints, ligaments, and connective tissue.
In addition to supporting people with diabetes, hypoglycemia, and other blood sugar imbalances, artichokes help to reduce kidney stones and gallstones (especially when eaten together with romaine lettuce), calcifications, and scar tissue inside the body. They also help to protect the body from X-ray radiation associated with cancer treatments, dental treatment, cellphones, wifi, transatlantic flights, and more.
According to the Medical Medium, artichokes are one of the most important foods for thyroid health due to phytochemicals that shrink nodules, tumors, and cysts, and help to protect the thyroid from viruses that cause disease.
Last but not least, artichokes contain a compound called inulin which is particularly helpful in bringing balance to the gut and enhancing the body's ability to produce B-12 and improve digestion. This is why artichokes are good for those suffering from Irritable Bowel Syndrome (IBS) and other digestive ailments.
Artichoke leaf is widely used in herbal medicine for digestive support, to increase bile production, lower cholesterol, kill off cancer cells, and protect the liver from oxidative stress. The leaves can be dried and used as a tea, however, because they are quite bitter, most people prefer to take it in capsule form.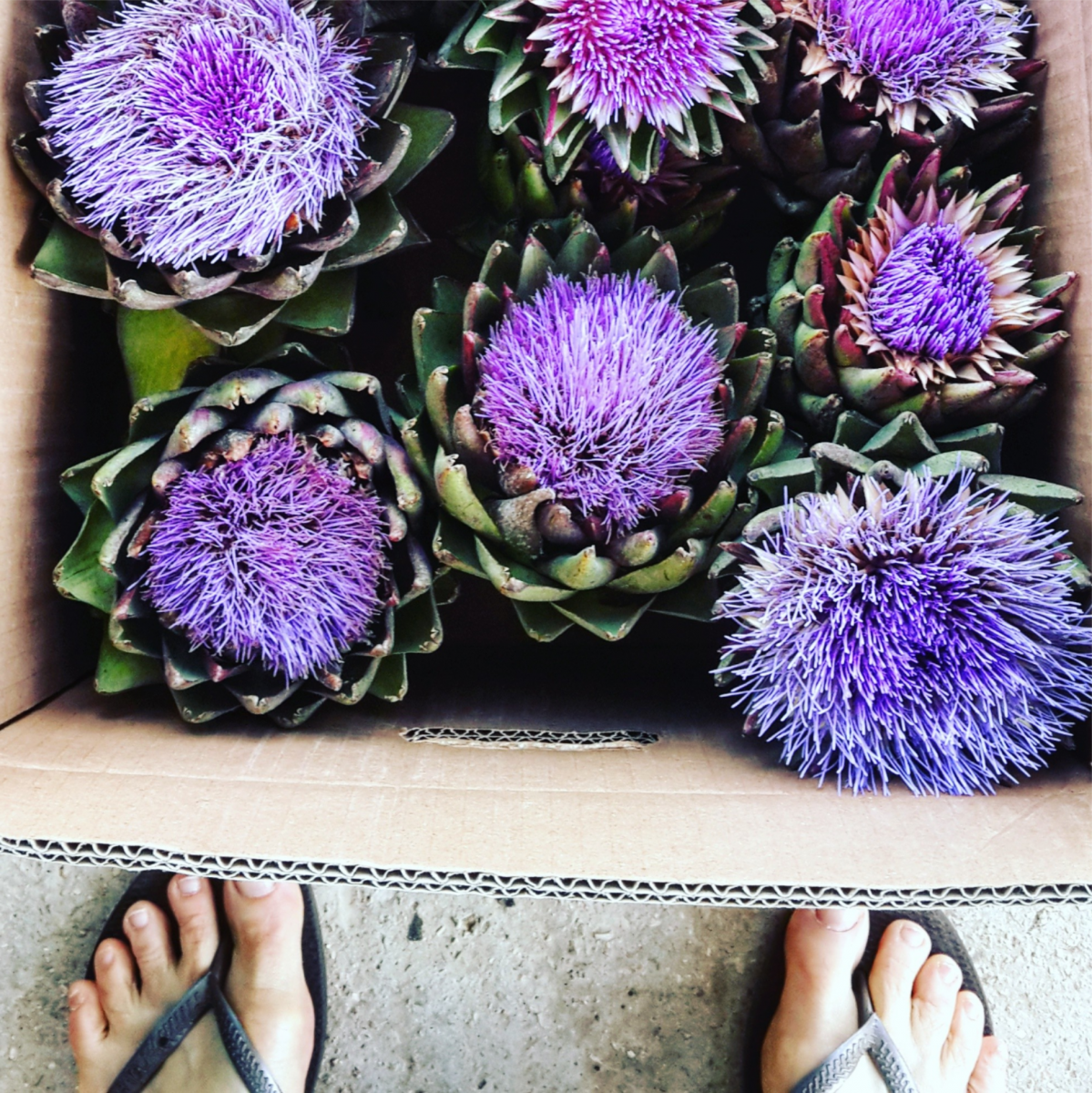 The shape of a fruit or vegetable often reveals a lot about its energetic qualities, and artichokes are no exception - they teach us how to slowly peel away the spiky layers to reveal the soft sustaining heart hidden deep. Artichokes help to open up the heart chakra and ignite emotional as well as physical healing.
Fresh artichokes are the most nutritious, however, they are only available for a short time in the spring. Frozen and preserved artichokes still retain many of their health benefits, however, they often contain citric acid or other preservatives, which can be removed by soaking them overnight in water with a pinch of salt and rinsing them in the morning making them ready to use.
When eaten on a regular basis (four times a week) artichokes provide maximum healing and protection. They provide the most benefits when eaten in the evening so as to help the liver purge and clean itself while you sleep.
My favorite artichoke recipe comes from Ascension Kitchen: (I've made a few changes to make it healthier).
Creamy Vegan Spinach Artichoke Dip
Ingredients:
4 cups fresh spinach/swiss chard or ½-¾ cups frozen spinach
5 cooked or frozen artichoke hearts soaked over-night in water
¾ cup natural cashews soaked in water for a few hours
1 cup oat milk or coconut milk
1 tablespoon dulse
3 tablespoons lemon juice
2 cloves of garlic
1 teaspoon Dijon mustard
½ teaspoon onion powder
½ teaspoon of sea salt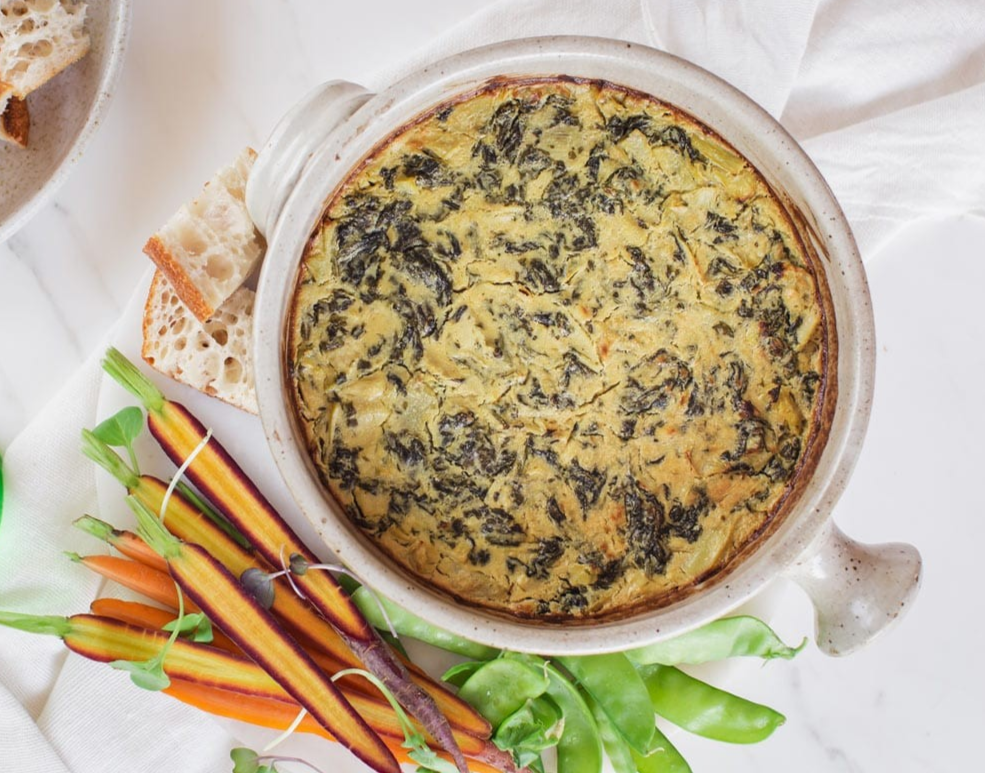 Instructions:
Pre-heat oven at 200C/390F
Blend together the cashews with oat milk, dulse, lemon juice, garlic, onion powder, sea salt, and mustard
Finely chop thawed artichoke hearts and spinach, and add to an oven-proof baking dish
Pour the cashew mixture into the dish and mix to combine
Bake for 20 minutes
Serve hot with crackers, vegetables, or chips
Enjoy
Beth