Wild Foods - Stinging Nettle
Nettle tea, mouth rinse, steamed greens, soup and more
Life in the 21st century has taken humanity far from its roots. Today we are dealing with more toxins than ever before, and as a result viruses and bacteria have become more aggressive and resistant to treatment. When we are overwhelmed and pushed to our limit, we often feel a need to return to basics, to return to our roots. Incorporating wild foods in our life is one way to do this.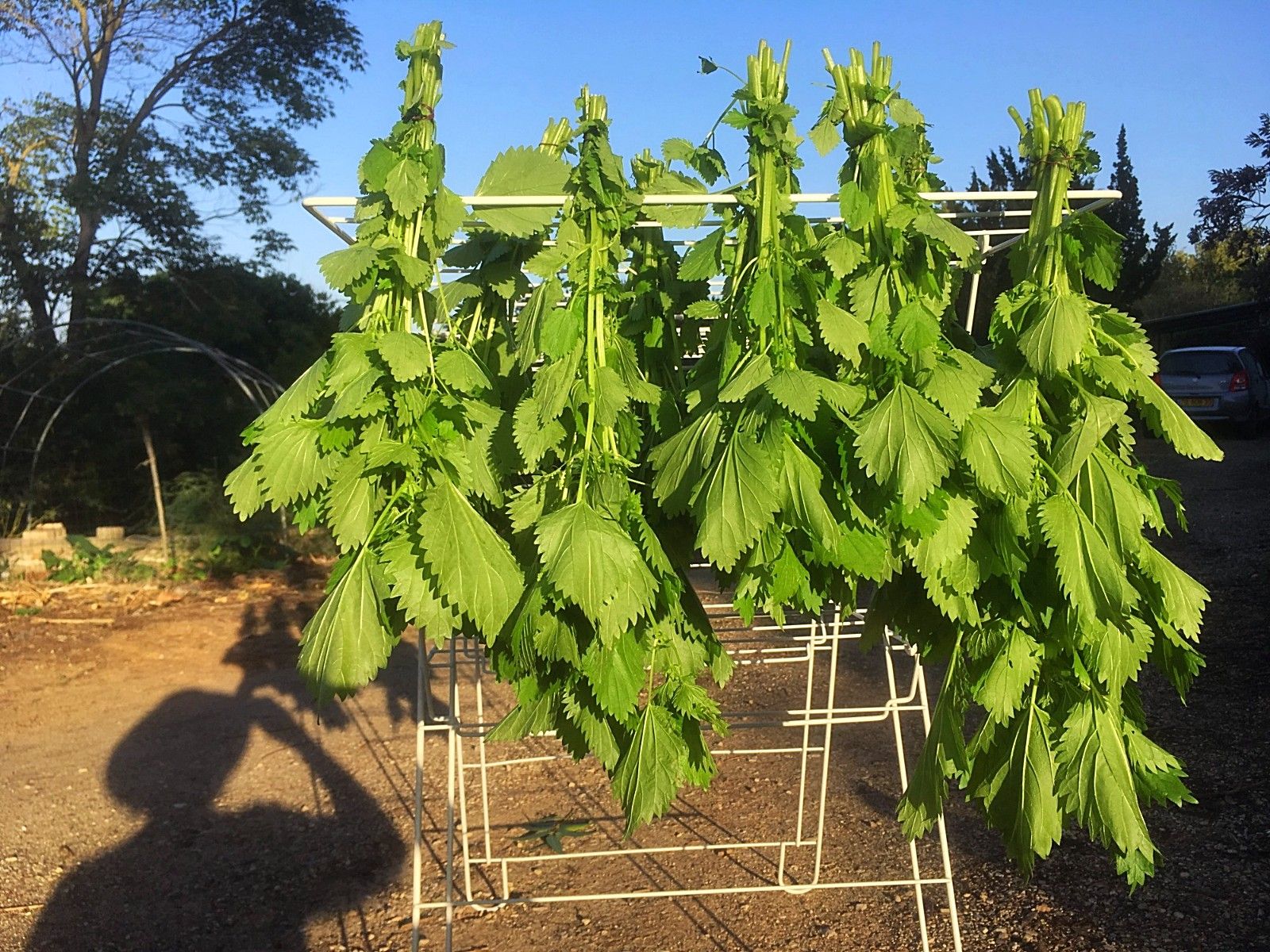 Wild foods are actually adaptogens— a natural substance that work with our body to help us adapt. Wild foods not only retain the vitamin and mineral levels that nature intended, they also carry critical survival information in their cells. When we ingest these foods, the wisdom that's allowed these plants to thrive in the wild, is assimilated within our body.
One of my favorite wild foods is nettle leaf. This prolific herb is native to Europe, Asia, northern Africa and North America, and finds a way to thrive in a wide variety of environments. Nettles are rich in chlorophyll and minerals such as iron, chromium, zinc, copper, magnesium, silicon, cobalt, and calcium. They are also high in vitamins A, E, D, C, & K. Nettle's high iron content makes it an excellent choice to help with the extra nutritional demands during pregnancy and postpartum, promoting the production of breast milk, which is especially helpful for women with lower nutritional reserves.
Nettle tea supports the adrenal glands and other members of the endocrine system including the spleen, thyroid, and pancreas. Nettle also supports the central nervous system and boosts liver and heart health, while helping to prevent urinary tract infections and the formation of kidney stones.
Nettle tea is a strong immune booster, and has the ability to neutralize toxic antigens in the body. Nettle tea is amazing for detoxification, has astonishing anti-inflammatory properties, is rich in phytochemicals, and contains healing alkaloids. All this makes nettle an essential herb for a wide range of health issues including reproductive issues (especially for women), chronic headaches, sore throats, sinus infections, allergies, fatigue, digestive issues, high blood sugar levels, bronchial ailments, viral and bacterial infections, edema and more. Nettle tea can also help us to focus better and connect with our intuitive abilities.
Nettle tea, mouth rinse, steamed greens, soup and more
Stinging nettle is both an herb and a food, and can be incorporated daily in many different ways. We can use fresh or dried nettle leaves as a tea - on its own or combined with other herbs. Cooled nettle tea can be used as a mouth rinse that is excellent for gingivitis and can help prevent plaque buildup on the teeth. A poultice with nettle tea can be used to soothe bug bites, scrapes and minor burns. Nettle can also be juiced or steamed like spinach, and I've even made nettle soup with great results.
Nettle soup
Stinging nettles sting. Wear protective gloves when handling them, until after they're blanched.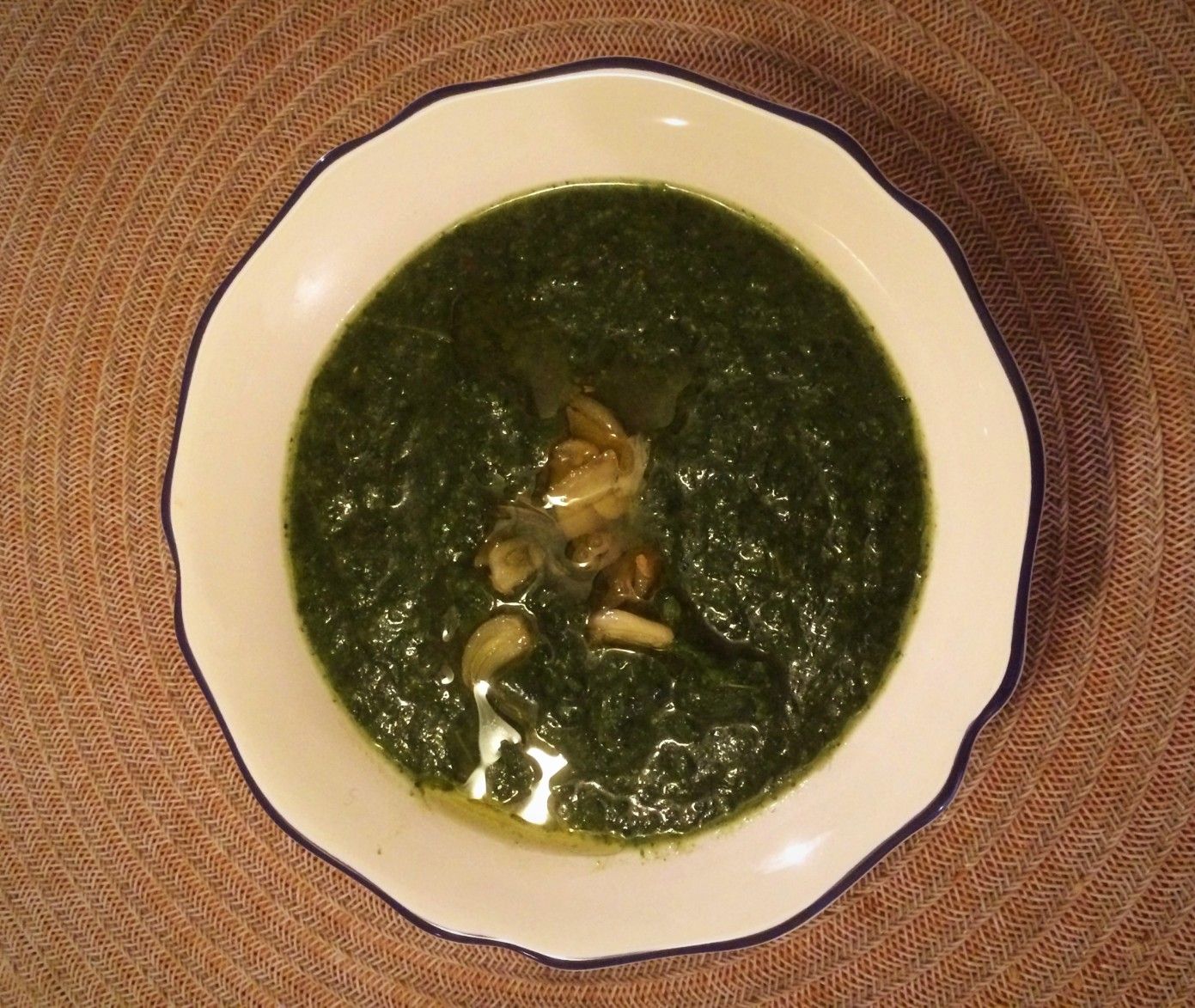 Ingredients:
1 pound of stinging nettles (makes 3-4 cups of blanched tender nettle tops. Excess blanched nettles can be frozen for future use)
1 tbls of olive oil or coconut oil
1 white onion - chopped
½ cup chopped celery
¼ cup basmati rice or 1 pound of potatoes peeled and chopped
4 cups vegetable broth
Fresh or dried thyme
1 bay leaf
Salt, pepper and a bit of lemon juice to taste
Optional garnishes - lightly sautéed sliced garlic, and/or mint leaves
Bring a large pot of water to boil with a bit of salt. Drop in the stinging nettles and blanch for 1-2 minutes. This will remove most of the sting. Drain in a colander and rinse with cold water. Trim off any tough stems and chop coarsely.
Using a medium sized soup pot, add the oil onion and celery, and sauté over a low heat. Cook for about 5 minutes, until softened. Stir in the rice/diced potatoes, broth, chopped nettles, thyme and bay leaf. Bring to a boil, cover and simmer until the rice/potatoes are tender (about 15 minutes). Remove thyme sprigs and bay leaf from the pot. Puree the soup and add salt and pepper as desired.
Add desired garnish, serve, and enjoy the abundance of nature,
Beth
---
Information in this article is based on:
Anthony William's book |Medical Medium - Life Changing Foods